The fastest growing messaging platform for DevOps
Cool enough for Bungie. Secure enough for the US Army.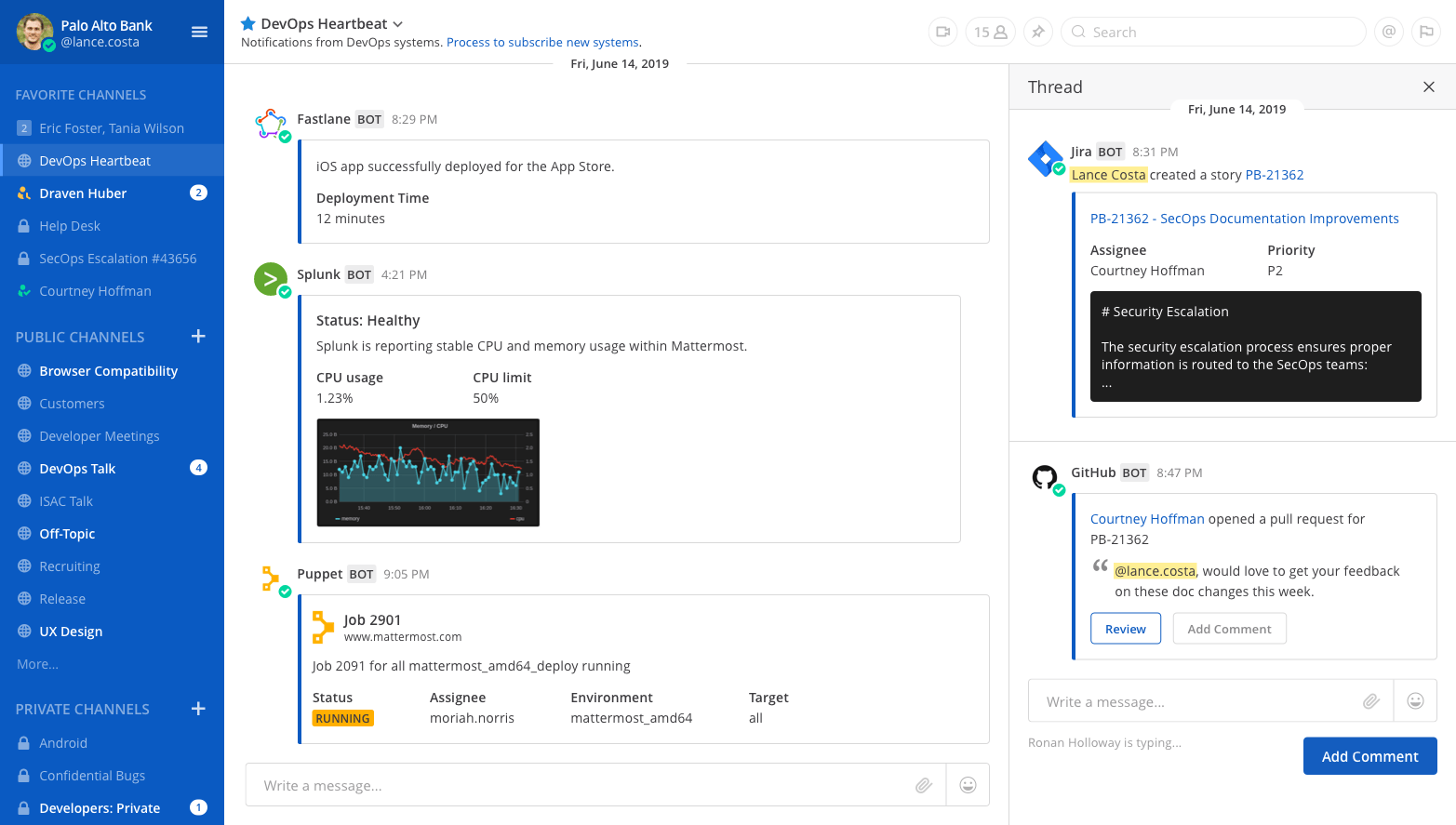 Used by:
5 of the Fortune 500
10 of the Big 12 Banks
U.S. Government Agencies
Real-time collaboration on all your devices
All the modern end-user features an enterprise messaging workspace needs to increase workforce efficiency and productivity.
Secure, self-hosted, and scalable messaging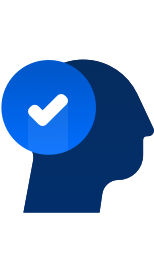 Achieve peak productivity
Empower DevOps to build the best workflows for your company, ship software faster, and collaborate confidently.
Protect your data
Maintain full ownership and control of company IP and customer data behind your own firewall or VPN.
Avoid costly catastrophes
Safeguard against major security incidents, vendor lock-in, and resource-draining technical debt.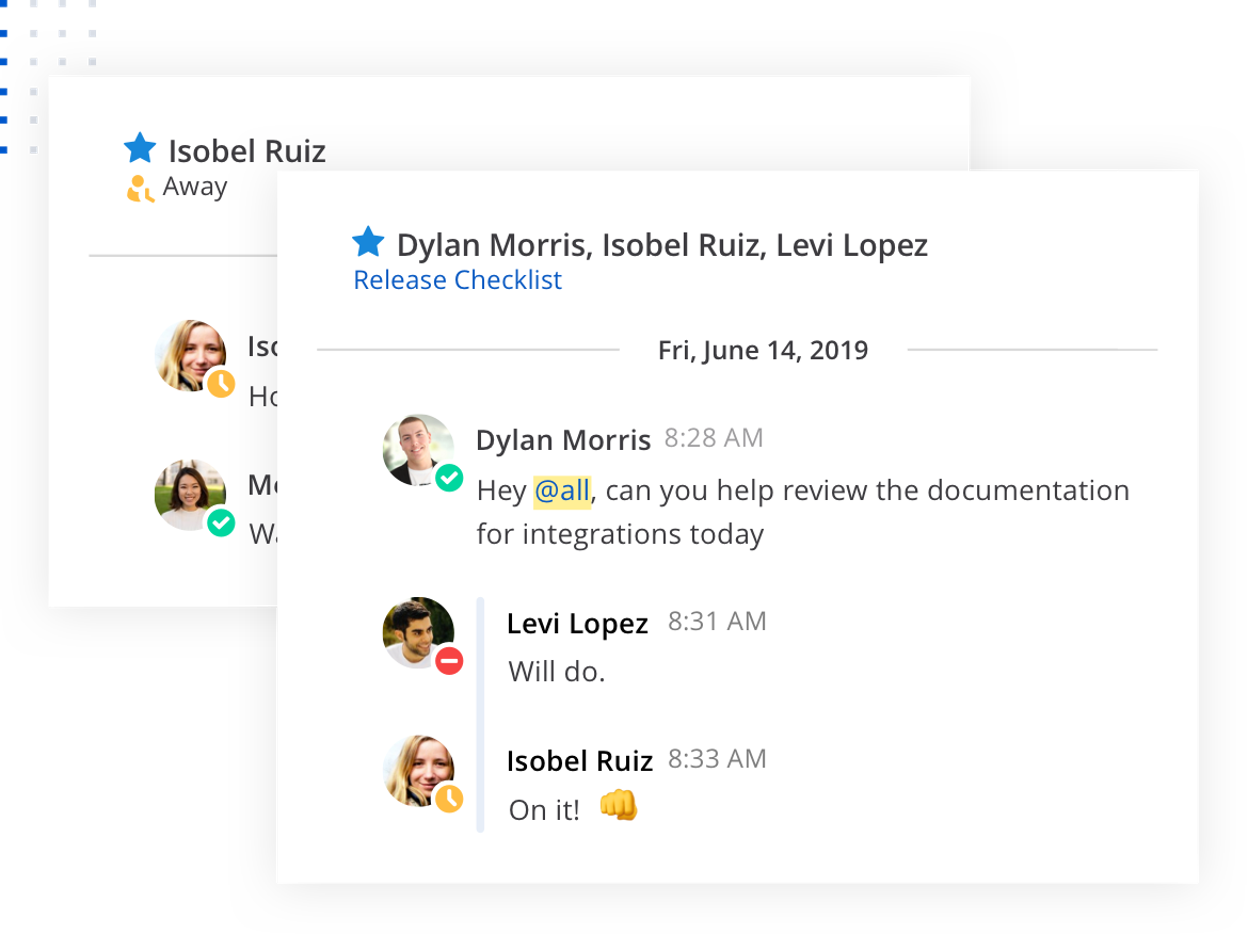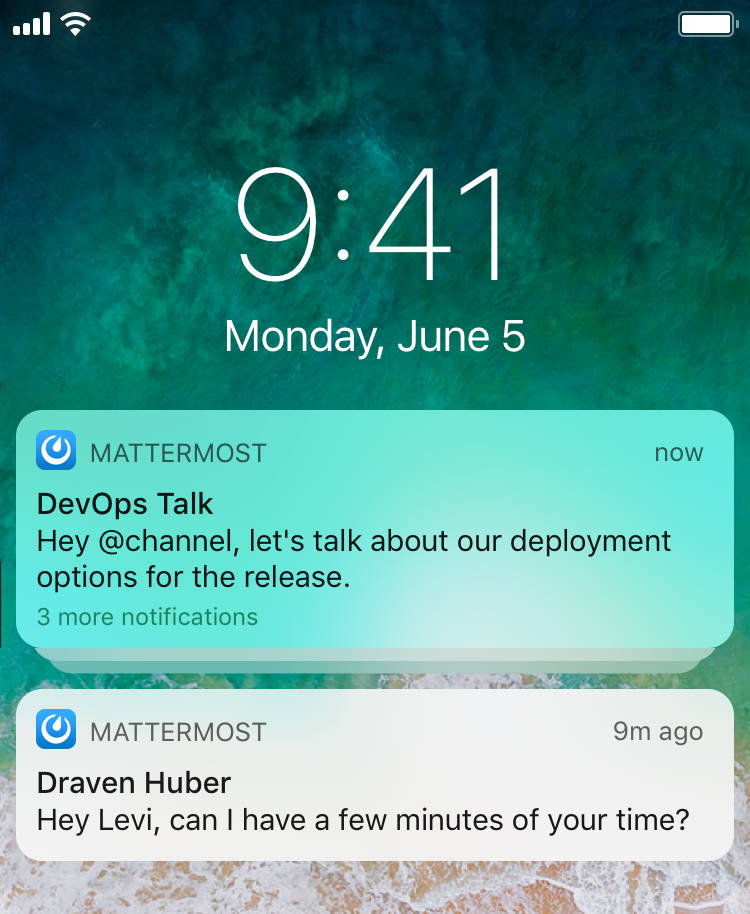 Engineered for demanding requirements
Cloud
Compatible with hybrid architectures and deployable to both public and private clouds.
On-premises
Secure, on-premises installation in your data center with layered security options (e.g, SSL, VPN and DMZ).
Pre-built images
Skip the install and configuration process with pre-built open source images supporting AWS, Azure, and Google Cloud.
On all devices
A single place for messaging, tools and files. Accessible from the web or your favorite device—iOS, Android, Windows, Linux, and Mac.
Data under your control
Enjoy peace of mind with regards to data sovereignty and GDPR with a data center you control.
Rich auditing and reporting
Fulfill both external regulations and internal policies with features like compliance reporting and exports.
EMM compatibility
Govern mobile access through supported Enterprise Mobility Management solutions.
Connect your tools
Integrate with existing applications and build new workflows.
Behind your firewall
Deploy Mattermost behind your company firewall on a private network with access from the outside via a VPN.
Encryption in transit and at rest
Mattermost supports TLS encryption using AES-256 with 2048-bit RSA. Data at rest encryption is under the control of your IT.
Open source
Based on open source code that undergoes regular penetration testing and security reviews.
Single sign-on
Secure user accounts by connecting to your existing identity management system.
Send 100s of messages per second
Mattermost can handle 70,000 simultaneous users sending up to 200 messages per second.
Search millions of messages
Mattermost makes searchable all workplace communication. Tap into company knowledge as you would a Google search.
Minimize downtime
Avoid outages with a highly available setup and track your system health with our performance monitoring tools.
Verify your deployment
Optimize performance with our load-test framework for peace of mind before rolling out to production.
Flexible deployment options
Compatible with hybrid architectures and deployable to both public and private clouds.
Layered extensibility
Connect to both third-party and internal company tools with our APIs or pre-built integrations.
Comprehensive rebranding
Make messaging your own with in-depth white labeling and customization options.
Advanced permission controls
Accommodate your company culture and policies with permissions configurable to your needs.