Collaborate any time, anywhere
Persistent channels and 1:1 group messaging, meeting, calls, and file sharing works seamlessly across web, desktop, and mobile so you can stay connected, wherever you are.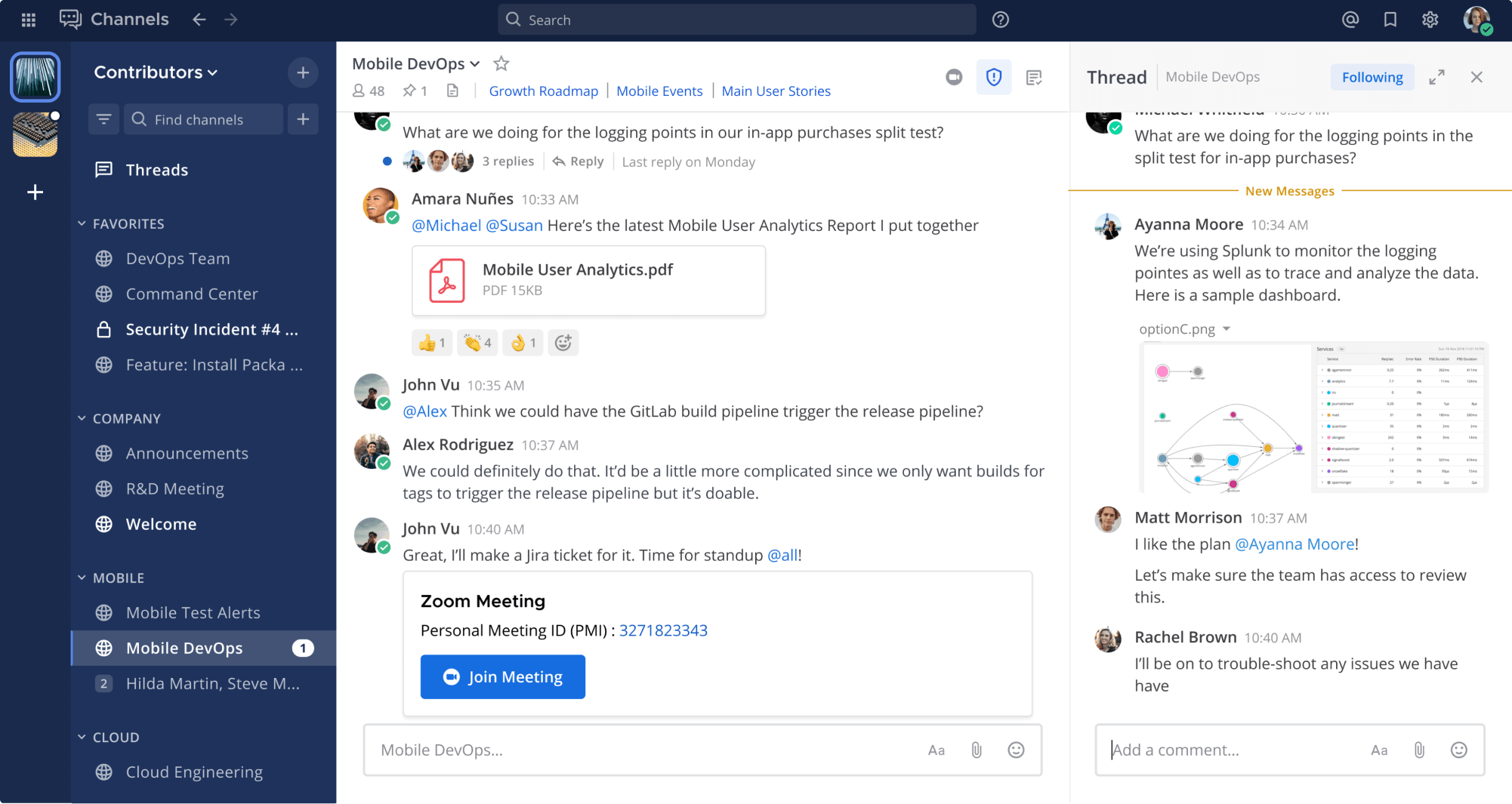 Purpose-built for digital operations
Channels are more than chat – they're your single source of truth for every conversation, process, and activity that your team needs to build, ship, and maintain great software.
Code collaboratively
Markdown formatting, syntax highlighting, and screen share turn Channels into developer collaboration hubs.
Automation and actions
Use slash commands, bots, and integrations to streamline repetitive tasks without leaving your chat window.
Developer tool integrations
Integrate with all the tools your team loves – from GitHub and Jenkins to Jira and ServiceNow.
Unlimited teams and channels
1:1 and group messaging
Native audio & screenshare
Continuous message archive
Full history search
Deep developer tool integrations
Automation, slash commands & bot integrations
Rich Markdown formatting & code snippets
Collaboration that goes beyond messaging
Mattermost Channels allows developers to interface directly with third-party developer tools and use CLI-style commands, automation, and integrations to help you reduce context switching and stay in the flow.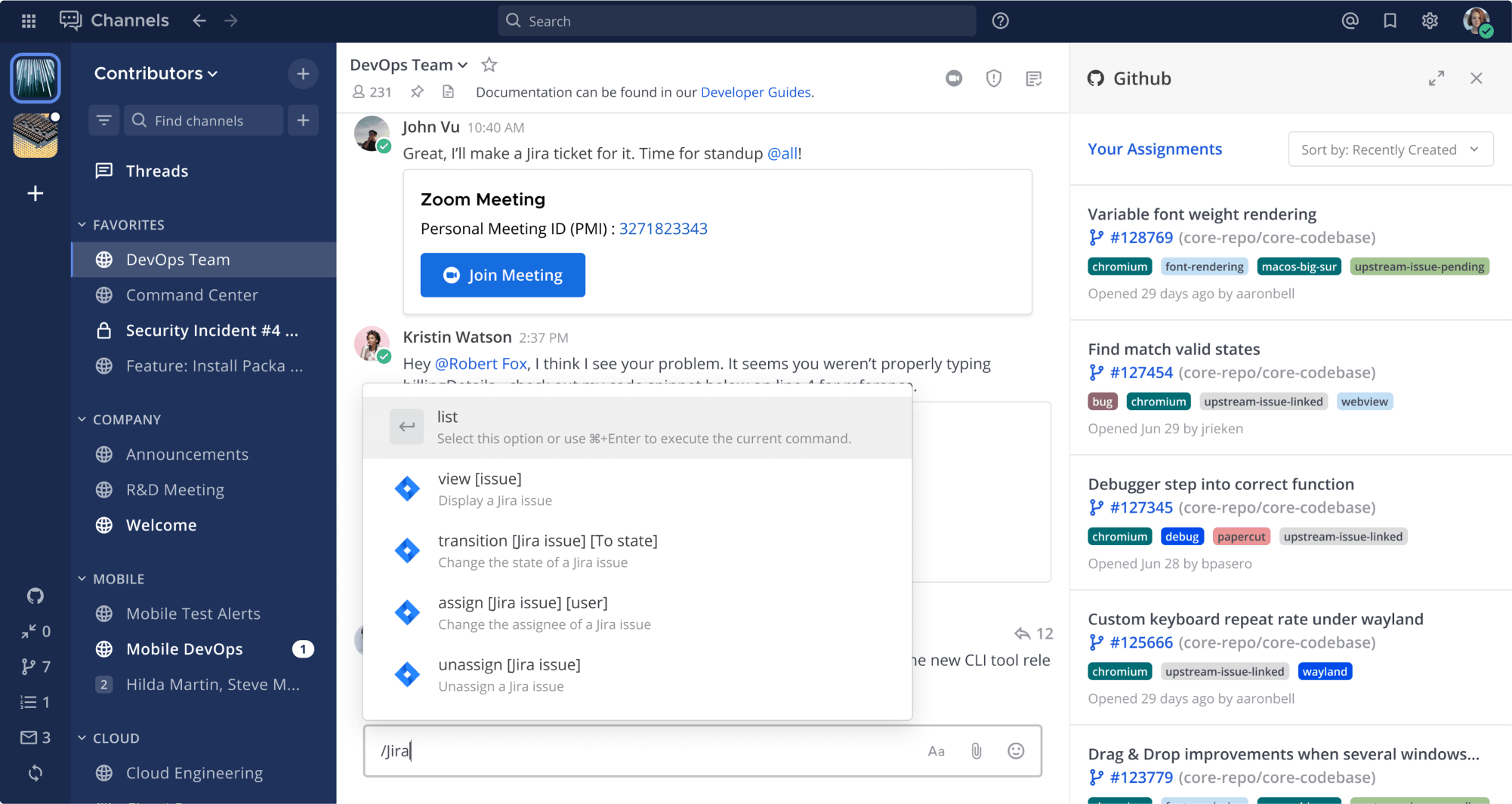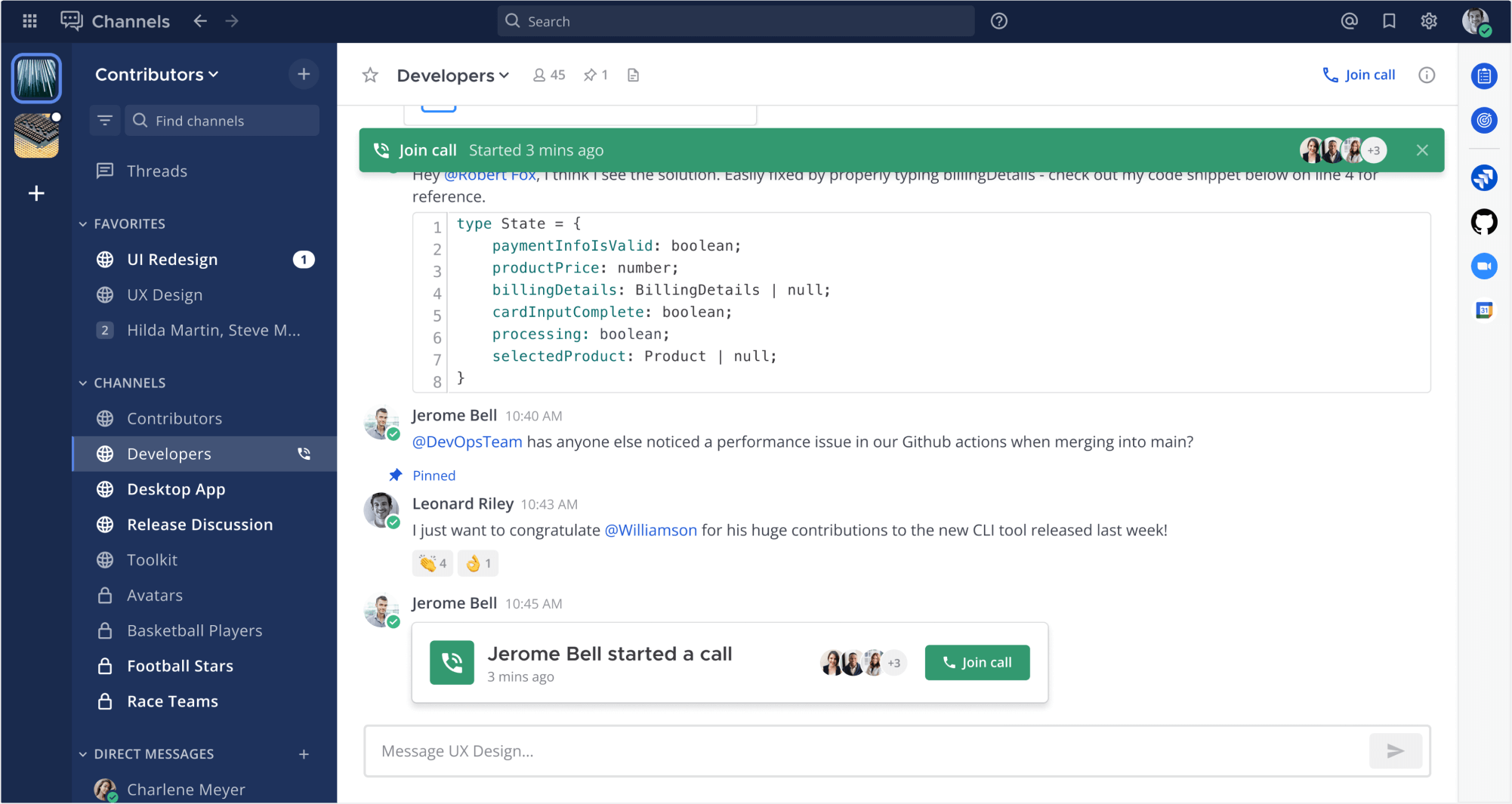 Start secure audio calls in a click
When typing isn't fast enough, switch from channel-based chat to secure audio calls with a single click while sharing team documents, presentations, images, and more.
Gain agility without sacrificing security
Compliant with the strictest data privacy and regulatory policies. Get full control of your data with granular user and admin settings so you always keep your data safe and secure.
An all-in-one productivity solution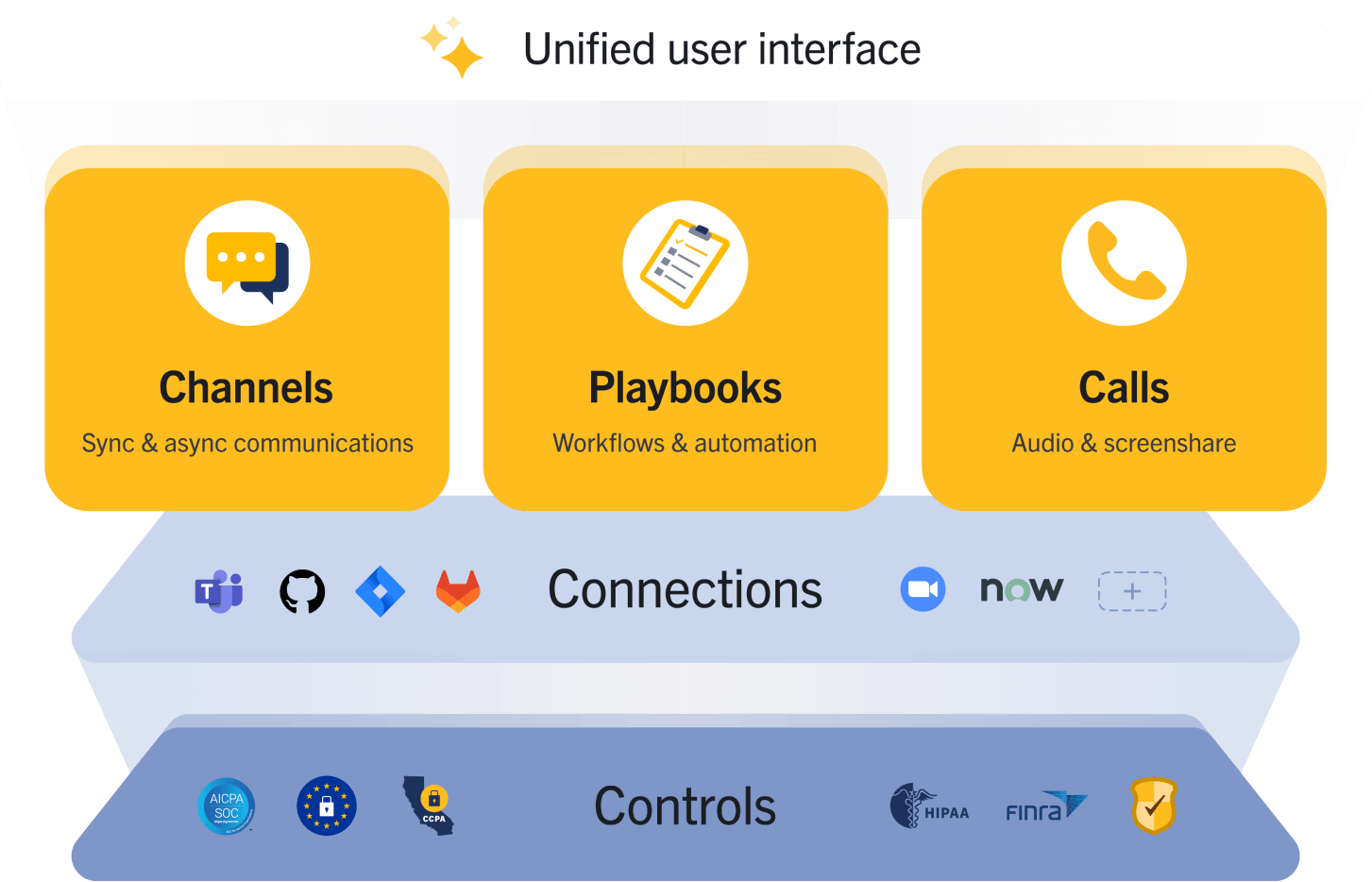 Designed for developer workflows
With developer-focused features and tight integration with Mattermost Playbooks and Boards, Channels are designed to you collaborate across every workflow.
Software Development
Keep your team agile with collaboration, automation, and deep integrations with the tools you use to manage your releases.
Incident Resolution
Resolve incidents quickly and keep every stakeholder connected and informed from the moment an incident occurs all the way through post-mortem.
IT Service Desk
Open the lines of communication from your customers to your engineers by bringing collaboration into your IT service management workflows.
Open source and yours to customize
Supported by a growing community of over 6,000 contributors. Get pre-built integrations with the tools you use every day, customize your themes and branding, and contribute your own code.
25,000+ GitHub Stars
30,000+ total contributors
4,000+ contributors
Whether it's the IT department discussing troubleshooting steps to resolve a problem faster, or a private channel of friends organizing a birthday celebration, the usability and ease of access makes it our go-to messaging tool at MedinCell.
Learn more about Channels