Securely powering government operations around the globe
One platform for team collaboration and digital operations.
Secure, reliable, and scalable collaboration to support governments worldwide — from public agencies to defense operations.
Align your teams and manage digital operations with modern, channel-based collaboration while protecting your data with military-grade security.
Align your teams, tools, and processes
Connect geographically-distributed team members, tools, and mission-critical processes.
Modernize your operations
Transform the way your teams communicate, collaborate, and operate with digital processes that scale.
Improve team agility and delivery
Help development teams ship better code faster with solutions designed for modern, agile processes.
Data sovereignty & security
Stay in complete control over your data with an open-source platform that offers self-hosted deployments and strict, customizable access controls.
Efficiently execute prescribed processes
Customizable Playbooks with checklist-based process, integrated collaboration, and stakeholder communication.
Incident resolution
Fix mission-critical issues fast with modern automations, customizable playbooks, debrief tools, and more.
Why Governments Choose Mattermost Over Microsoft Teams
Learn why mission-focused teams choose Mattermost for high security, high availability collaboration.
Mattermost
Open source
Open source codebase is supported by community contributors and is publicly available.
Microsoft Teams
Proprietary software
Proprietary software can only be modified by Microsoft; source code is not publicly not available.
Mattermost
Can be deployed at any Impact Level
Microsoft Teams
Only deployed at IL5 and GCC High
Mattermost
On-premise and private cloud
Easily deployed on-premise to your private cloud environment and behind your firewall. Customers have total control over security. No FedRAMP required.
Microsoft Teams
Publicly-hosted SaaS
Provided as a SaaS publicly-hosted product only as part of MS 365 Suite. There is no on-prem or private-cloud option. FedRAMP required.
Compliance and Data Access
Mattermost
Your data stays in your hands
Keep your data within your existing compliance system. All data in Mattermost, including chat history, can be backed up and exported, and always remains under your ownership and control.
Microsoft Teams
Data managed by Microsoft
Requires FedRAMP to implement compliance and retention policies, run analysis on chat data, and migrate data to other systems.
Flexibility and Extensibility
Mattermost
Fully customizable and extensible
Extensible through various existing and custom plugins. All plugins currently are free or come bundled with a Mattermost license. Use custom commands to extend the functionality or integrate with other services via webhooks.
Microsoft Teams
Limited extensibility; additional purchases required
Extensible through prebuilt apps to integrate with other platforms; some require additional purchases. Create custom applications to add additional integrations within Teams. Outgoing webhooks are operated through bots that call the external service.
Mattermost
Designed for technical team workflows
Best suited for developers and mission-focused team collaboration who operate within air-gapped networks from the headquarters to the edge.
Microsoft Teams
Designed for general collaboration
Best suited for general collaboration for day-to-day activities.
Mattermost
Customizable
Mobile app allows for voice calls (beta) and chats. Currently only supports a single Mattermost server and no plugins or file management. API can be used to build custom app and add additional layers of security and customization. Can be used on your personal device (does not require a Government device).
Microsoft Teams
Not customizable
Mobile app allows video calls, calendar views, chat, integrated cloud storage (Office 365), dashboards, support for multiple team accounts, etc. No ability to customize the mobile app.
See More
See Less
The Complete Guide to Mattermost Government Solutions
One platform for developer collaboration
Mattermost is the command and control hub for technical teams
For us, using Mattermost offers a huge benefit in mission velocity and safety. We found that also gave us a lot more time to fix cargo and fuel problems before the crew even shows up at the airplane.
Why Governments Choose Us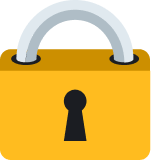 Security and privacy
Operate securely and privately with the leading open source collaboration platform you can deploy on-premise or in a secure cloud.
Flexible licensing covering multiple networks
A single licensing mechanism to cover multiple networks with a single collaboration platform. Provide the same tools and practices to separate teams — even those on different air-gapped networks.
Get up and running quickly
Rich partner network of qualified systems integrators that know how to deploy, extend, and customize the Mattermost platform to meet your needs.
Secure solutions for government operations
Self-hosted or secure cloud deployments
Integrates with existing security and compliance frameworks
Enforced multi-factor authentication (MFA)
Active Directory/LDAP authentication
Custom admin roles & granular user permissions
Custom data retention & granular audit logs
Automated compliance exports
High Availability (HA) configuration
Custom Enterprise Mobility Management (EMM)
Multi-network options
Voluntary Product Accessibility Template (VPAT) for Section 508 Accessibility Standards Compliance
US General Services Administration (GSA)
Solutions for Enterprise-Wide Procurement (SEWP)