Securely powering government operations around the globe
One platform for team collaboration and digital operations.
Why Governments Choose Us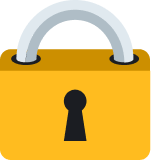 Security and privacy
Operate securely and privately with the leading open source collaboration platform. Deploy securely on-prem or in a private cloud.
Flexible licensing covering multiple networks
Cover multiple networks with a single licensing. Provide the same tools and practices to separate teams — even those on different air-gapped networks.
Get up and running quickly
Leverage a rich partner network of qualified systems integrators that know how to deploy, extend, and customize Mattermost to meet your unique needs.
Secure solutions for government operations
Self-hosted or secure cloud deployments
Integrates with existing security and compliance frameworks
Enforced multi-factor authentication (MFA)
Active Directory/LDAP authentication
Custom admin roles & granular user permissions
Custom data retention & granular audit logs
Automated compliance exports
High Availability (HA) configuration
Custom Enterprise Mobility Management (EMM)
Multi-network options
Voluntary Product Accessibility Template (VPAT) for Section 508 Accessibility Standards Compliance
US General Services Administration (GSA)
Solutions for Enterprise-Wide Procurement (SEWP)
Secure, reliable, and scalable collaboration to support governments worldwide — from public agencies to defense operations.
Align your teams and manage digital operations with modern, channel-based collaboration while protecting your data with military-grade security.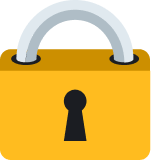 Control of collaboration
From government and defense agencies to highly regulated industries, organizations with nation -state- level security must choose solutions to minimize the risk of data breaches or exposure of sensitive information. Stop compromising between data control and performance with a collaboration platform built for both.
Risk and error reduction
Technical operations teams are at the frontline of your business, ensuring every system and process runs smoothly. But when standard procedures aren't followed correctly, or when key steps are missed, mistakes happen and productivity slows down.
Process & decision optimization
Technical and operational teams have complex tools, processes, and team structures. But connecting the dots isn't easy, and collaboration tools designed for general use don't paint a full picture of how fast-moving, highly technical teams work.
Mattermost for Microsoft Teams
Extend your Microsoft environment with a secure digital hub built for technical teams
The Complete Guide to Mattermost Government Solutions
For us, using Mattermost offers a huge benefit in mission velocity and safety. We found that also gave us a lot more time to fix cargo and fuel problems before the crew even shows up at the airplane.