Less "Now, what?" and more "Now, this!"
Scattered documentation, siloed communication, ambiguous ownership, and ad hoc workstreams are mistake-prone and hinder urgent timelines. Playbooks help teams align on common goals by offering clear instruction, context, ownership, and communication.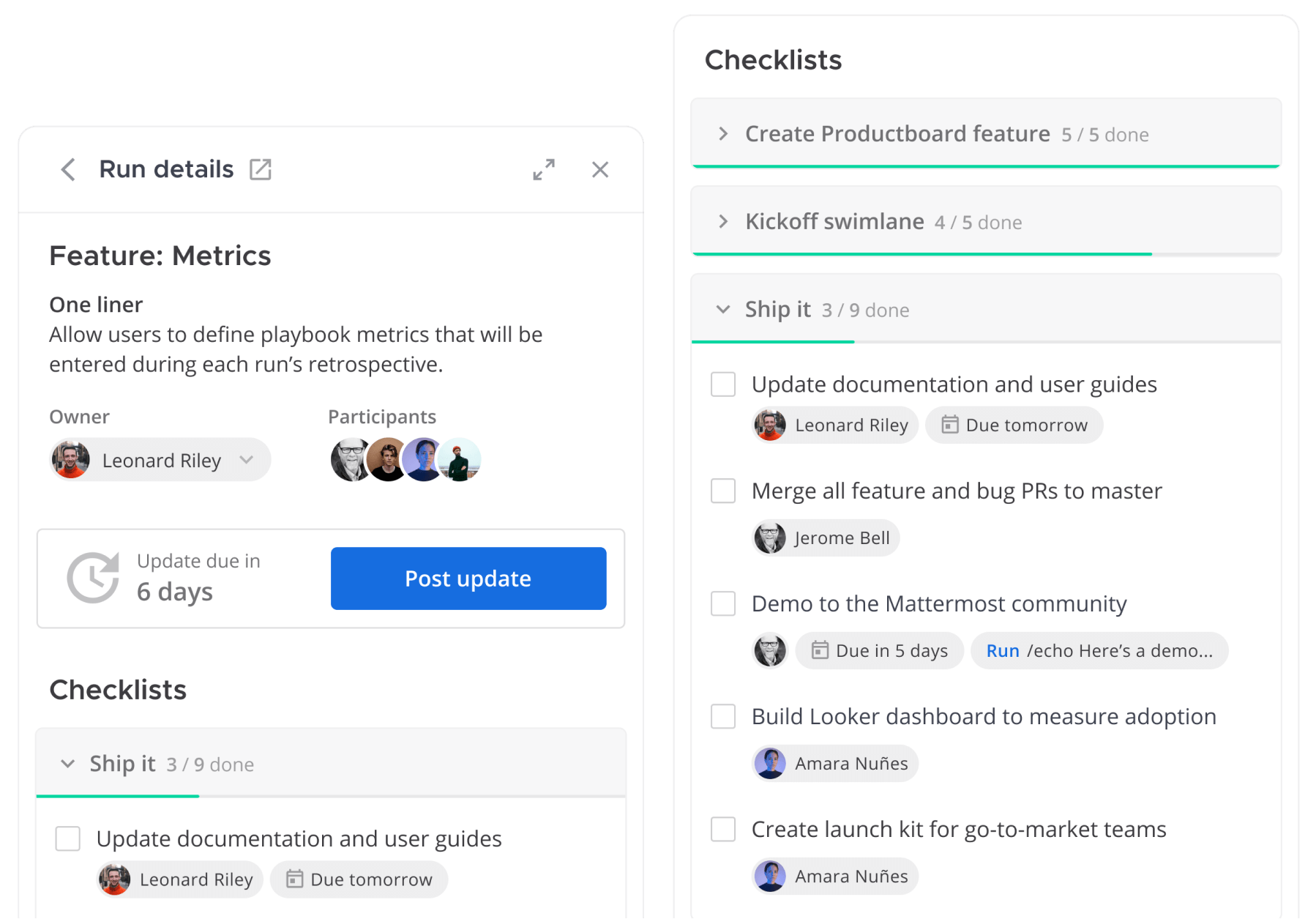 See our Playbook Templates
Processes when and where your team needs them most
Minimize context switching when seconds matter. Playbooks integrate your processes into your messaging platform to keep everyone aligned and improve visibility into essential workflows.
Collaborative checklists that evolve with your workflows
Playbooks are built for the way developer teams work together — and are designed to be customized and iterated as your workflows change.
Configurable templates
Create templates for all your repeatable processes, from routine releases to incident response.
Automation and actions
Streamline repetitive tasks with automated triggers and actions so your team can focus on what matters.
Integrations
Integrate with all the tools your team loves – from GitHub and Jenkins to Jira and ServiceNow.
Customizable playbooks
Prescribed and ad-hoc task checklists
Automated triggers & actions
Deep integration with Channels
Retrospective report
Retrospective timeline
Configurable templates
Data export
Status updates broadcast
Reminder and countdown timer
Stakeholder overview
Aggregate analytics
Built-in retrospectives
Integrated retrospectives help your team capture event details, build reports, and learn from every Playbook run.
Data-driven process improvement
Learn from each iteration to refine best practices and drive team excellence at scale. Editable incident timelines, channel transcripts, and configurable metrics help track performance over time.
Everything your team needs, all in one place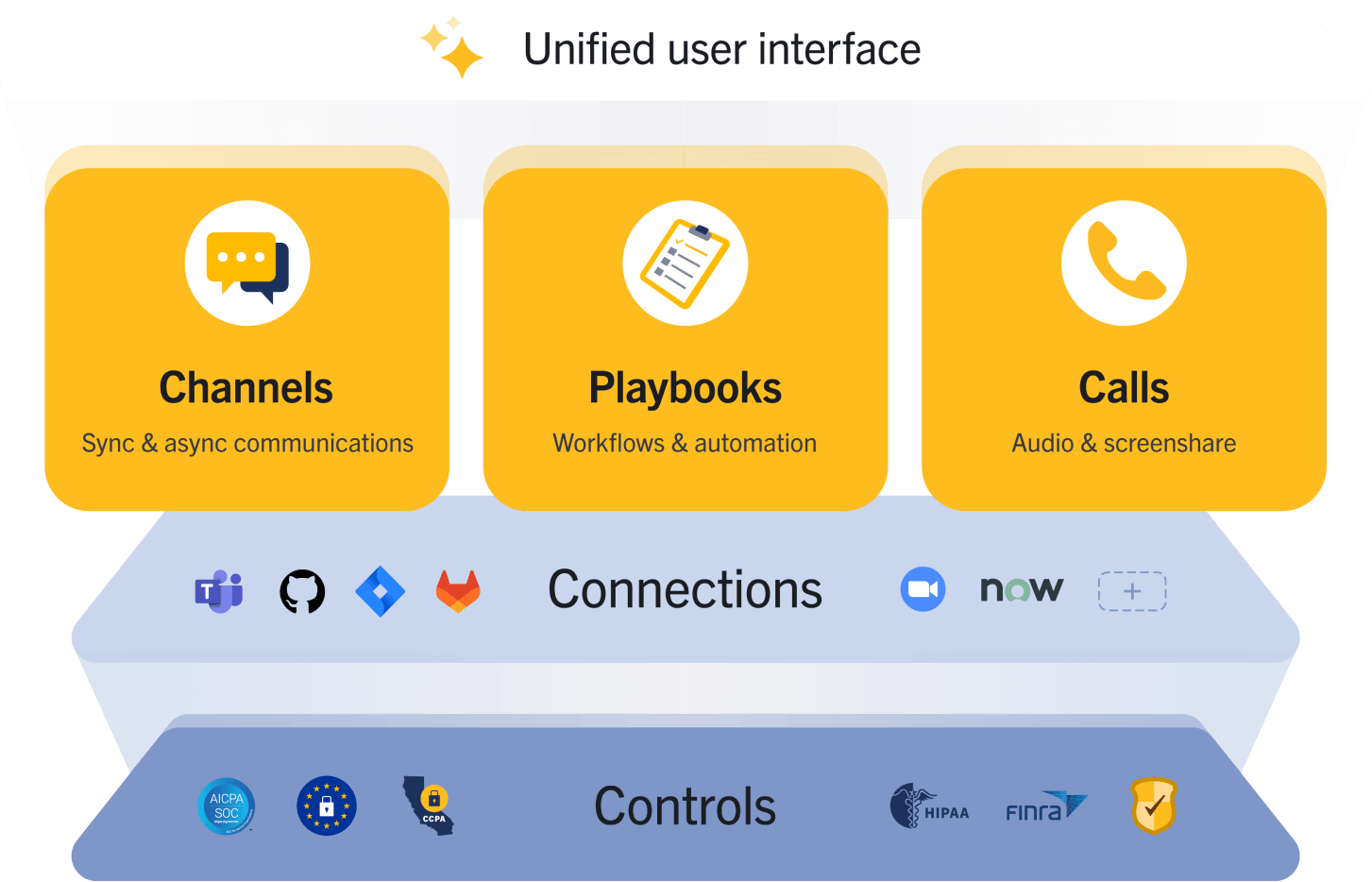 Designed for developer workflows
Playbooks brings predictability and continuity to repeated processes, helping your team spend more time on what matters most.
Incident Resolution
Restore service quickly and reliably with Playbooks designed to enable any team member to respond confidently.
Release Management
Ship on time with high confidence by coordinating cross-functional teams and robust developer tool integrations.
Bug Bash
Triage and fix bugs efficiently with automatable task assignments and environment builds.
Open source and yours to customize
Your tools should adapt to the way you work — not the other way around. Customize Playbooks with integrations from our community, or build your own with our App Framework, Plugins, and open APIs.
25,000+ GitHub Stars
30,000+ total contributors
4,000+ contributors
Mattermost plays an integral part in our developer toolset. Not only does it enable great communication and teamwork, its new [Playbooks] application and many integration options also allow us to greatly increase our productivity and organization.
Learn more about Playbooks