Transforming the way your R&D teams build and operate software
Modern collaboration for the people that are defining the future of healthcare
HIPAA-ready solutions for improving developer productivity across Healthcare Tech.
Accelerate your R&D processes through a single, integrated platform for secure collaboration.
Align your teams, tools, and processes
Connect geographically-distributed team members, tools, and mission-critical processes.
Improve team agility and delivery
Help development teams ship better code faster with solutions designed for modern, agile workflows.
Fully-secure deployments
Stay in complete control over your data with an open source platform that offers self-hosted deployments and strict, customizable access controls.
Leading digital transformation
Orchestrate and automate multiple types of digital workflows across the entire software development lifecycle.
Many of our larger members could never discuss security issues with each other in real life because their lawyers would go crazy. But because Mattermost provides a secure platform, they can collaborate with other organizations within H-ISAC to solve problems.
Whether it's the IT department discussing troubleshooting steps to resolve a problem faster, or a private channel of friends organizing a birthday celebration, the usability and ease of access makes it our go-to messaging tool at MedinCell.
Designed for the way technical and operational teams work
Team Messaging
Team collaboration and technical workflows
Work together effectively with real-time communication, file and code snippet sharing, in-line code syntax highlighting, and workflow automation purpose-built for technical teams.
Platform Overview
Custom Integrations
Flexible integrations with essential technical tools
Execute and automate workflows with flexible, custom integrations with popular technical tools like GitHub, GitLab and ServiceNow.
Platform Overview
Audio & Screen Sharing
Communication that fits your flow
Seamlessly switch from chat to audio calls and screenshare without switching tools.
Platform Overview
Workflow Automation
Orchestrate and execute repeatable processes with better command
Checklist-based process playbooks with workflow orchestration in one unified location.
Platform Overview
Why Healthcare teams choose us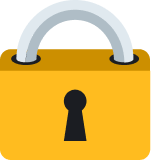 Security and privacy
Operate securely and privately with the leading open source collaboration platform you can deploy on-premise or in a secure cloud.
Quality software for quality care
Streamline how your developers plan, build and ship software so that your innovative solutions are in the hands of patients faster.
Built for developers
A purpose-built solution that integrates with a rich ecosystem of popular developer tools.
Secure solutions for Healthcare Tech
Self-hosted or secure cloud deployments
Integrates with existing security and compliance frameworks
Enforced multi-factor authentication (MFA)
Active Directory/LDAP authentication
Custom admin roles & granular user permissions
Custom data retention & granular audit logs
Automated compliance exports
High Availability (HA) configuration
Custom Enterprise Mobility Management (EMM)
Multi-network options