Keeping your client data private and confidential.
The world's only fully-secure platform for team collaboration.
Modern collaboration solutions shouldn't have to come with such high risk
Improve your team's productivity with a fully integrated platform that makes daily operations easier while ensuring security, privacy and compliance.
Align your teams, tools and processes
Connect geographically-distributed team members and tools to make collaboration easy.
Modernize your operations
Transform the way your teams communicate, collaborate, and operate with digital processes that automate your work.
Keep your client data safe
Stay in complete control over your data with the only open-source platform that offers self-hosted deployments and strict, customizable access controls.
One platform for developer collaboration
Mattermost is the command and control hub for technical teams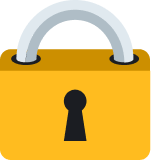 Security and privacy
Operate securely and privately with the leading open source collaboration platform you can deploy on-premise or in a secure cloud.
Thousands of integrations
Seamless integration with the world's most popular productivity tools — from Microsoft Outlook to Zoom.
Get up and running quickly
Connect with a rich partner network of qualified systems integrators that know how to deploy, extend, and customize the Mattermost platform to meet your needs.
Secure Solutions for Legal IT
Self-hosted deployments on-premise or in a secure cloud
Integrates with existing security and compliance frameworks
Enforced multi-factor authentication (MFA)
Active Directory/LDAP authentication
Custom admin roles & granular user permissions
Custom data retention & granular audit logs
Automated compliance exports
High Availability (HA) configuration
Custom Enterprise Mobility Management (EMM)
Multi-network options