Bring quality into your development workflows
Accelerate and simplify your QA with a collaboration platform designed to keep agile teams aligned.
Siloed QA isn't helping you become agile
Testing teams that support large, fast-moving dev teams, are always stretched thin. Juggling different tools wastes time and increases the chances of bugs finding their way into production.
Modern R&D teams need a collaboration solution that brings their workflow together while giving others visibility into what you're working on, so you can move faster and make better software for everyone.
Testing tools unified = teams aligned
Dev and QA, 100% in-sync
Stay connected to the dev and product teams and stay aligned across the entire development cycle.
Everything you need to test effectively
Bring every tool in your workflow together for faster, more efficient testing.
Test automation at your fingertips
Automate repetitive tasks so you can focus on improving software quality.
Channels
Real-time and async messaging with integrated voice and video
File, image, and link sharing
Rich markdown formatting
Multi-language code syntax highlighting
Unlimited and searchable message history
Playbooks
Customizable workflow playbooks
Dynamic task checklists
Task automation
Status dashboard and broadcast

Analytics dashboards
Connections
Deep integrations with popular developer tools
Community-built integrations – over 6,000 contributors world-wide
Build your own with App Framework and open APIs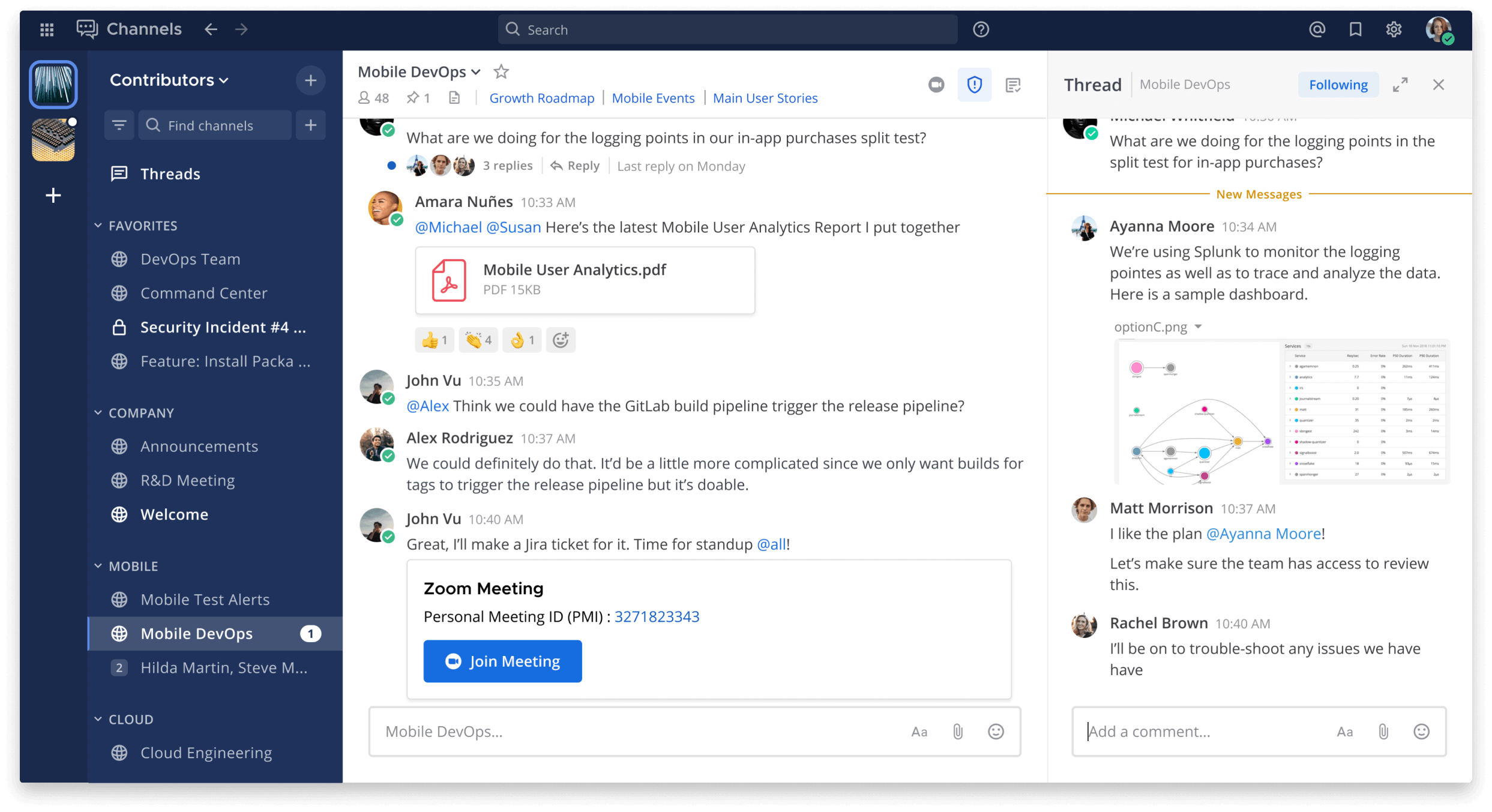 Integrates with the tools that make QA easier

Collaboration, designed for teams that test
Customizable playbooks
Resolve bugs quickly and align your team around prescribed workflows
Automated triggers and hooks
Automate repetitive testing tasks and spend more time improving software
Integrations with key QA testing tools
Stay on top of every release with everything you need to test in one place
After migrating to Mattermost, we have reduced the number of meetings needed to collaborate or solve problems.