/

your time-to-resolutionin half
Fix production incidents faster with a modern platform for developer collaboration.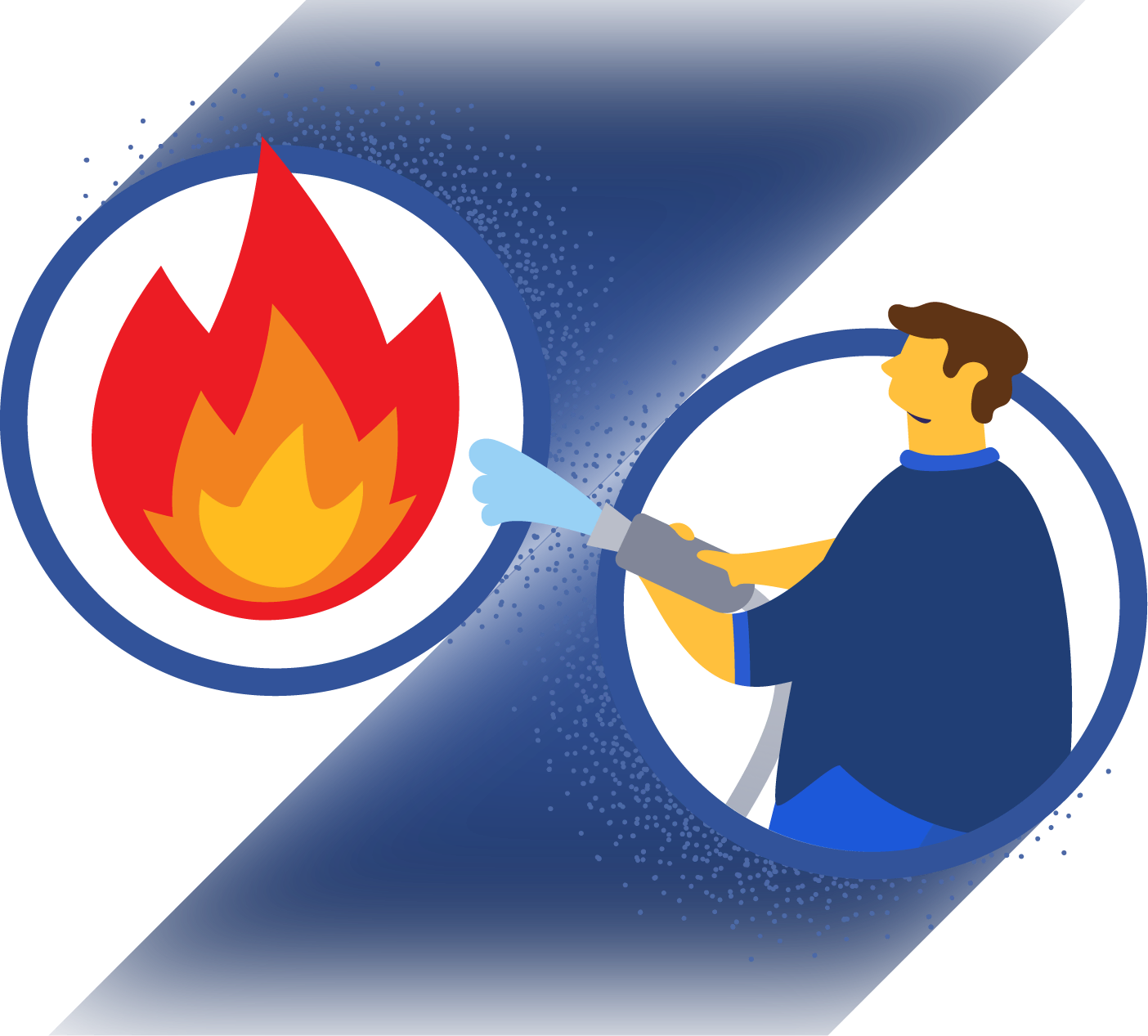 What do you do when your ship hits the fan?
Whether you're rolling back a release or recovering  from a security breach, every second counts. Without teams being able to communicate, collaborate, and operate efficiently, your mean time-to-resolve incidents can balloon and cause serious harm to your business.
Other collaboration tools simply weren't built for the way modern R&D teams work. With general purpose features and integrations that don't go deep enough, you can find your team slacking away in the middle of a crisis.
Streamline your incident response
Best Practices for Improving Incident Response Workflows
Channels
Real-time and async messaging with integrated voice and video
File, image, and link sharing
Rich markdown formatting
Multi-language code syntax highlighting
Unlimited and searchable message history
Playbooks
Customizable workflow playbooks
Dynamic task checklists
Task automation
Status dashboard and broadcast

Analytics dashboards
Connections
Deep integrations with popular developer tools
Community-built integrations – over 6,000 contributors world-wide
Build your own with App Framework and open APIs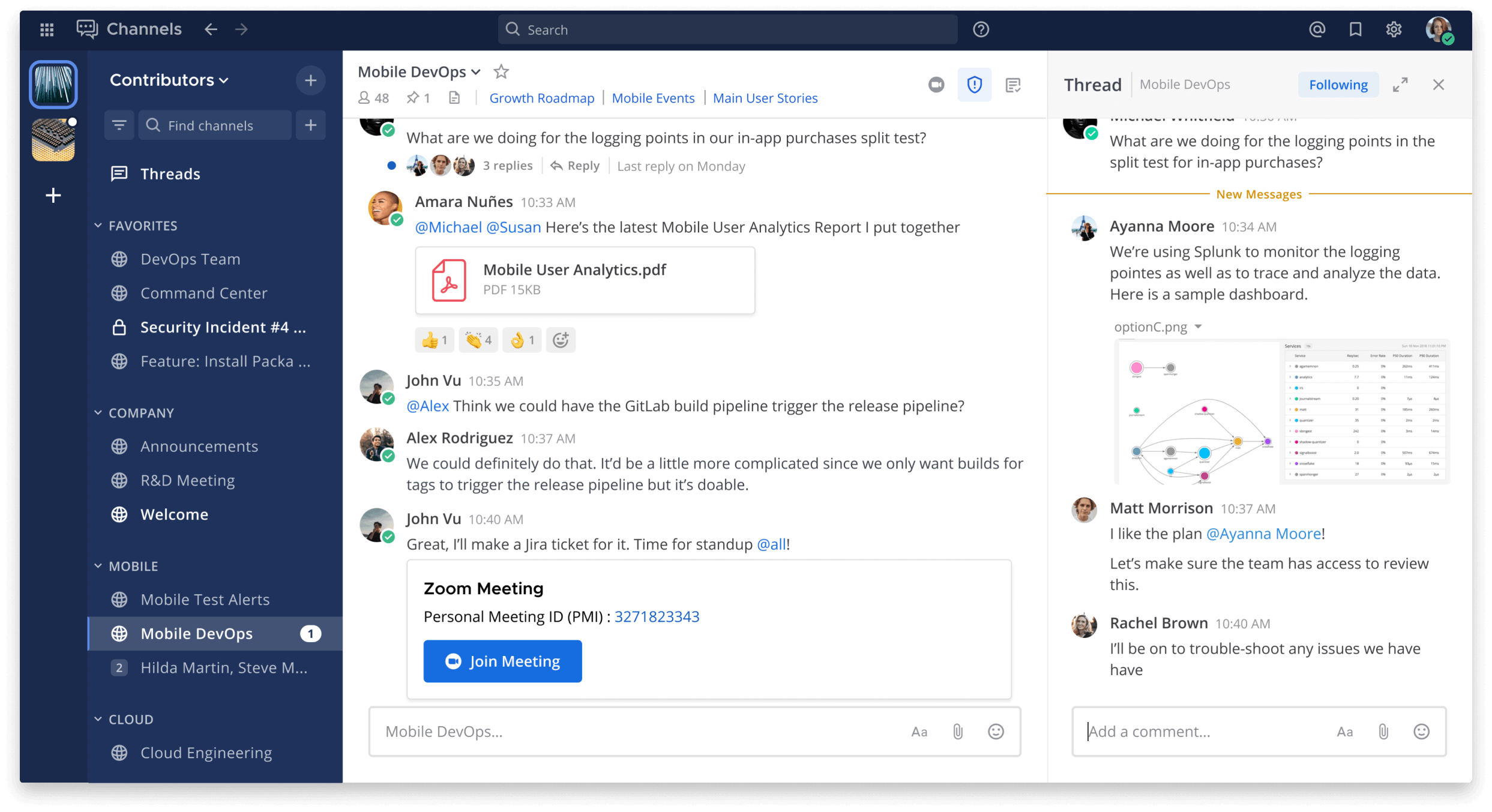 Integrates with the tools you love

Keeping teams aligned every step of the way
Shift into triage in an instant
No need to context switch — powerful incident resolution tools and playbooks are integrated directly into your team command center.
Increased incident visibility
Keep stakeholders connected and informed from the moment an incident occurs, all the way through the post-mortem.
Automated incident workflows
Trigger incident response and integrate with your own toolchain and business logic with incident APIs.
Built-in access controls
Define granular controls for enterprise data archiving to keep data properly secured and accessed.
Self-hosted deployment and database ownership
Retain full control over your company's sensitive data with no third-party monitoring.
Compliance auditing with oversight
Pull compliance reports on user conversations and behaviors. Audit logging enables oversight and protection of ethical boundaries.
Full access to APIs, drivers, and source code
Customize the platform for your team's optimal workflow.
Mattermost is the easiest way possible to get people to collaborate on anything.