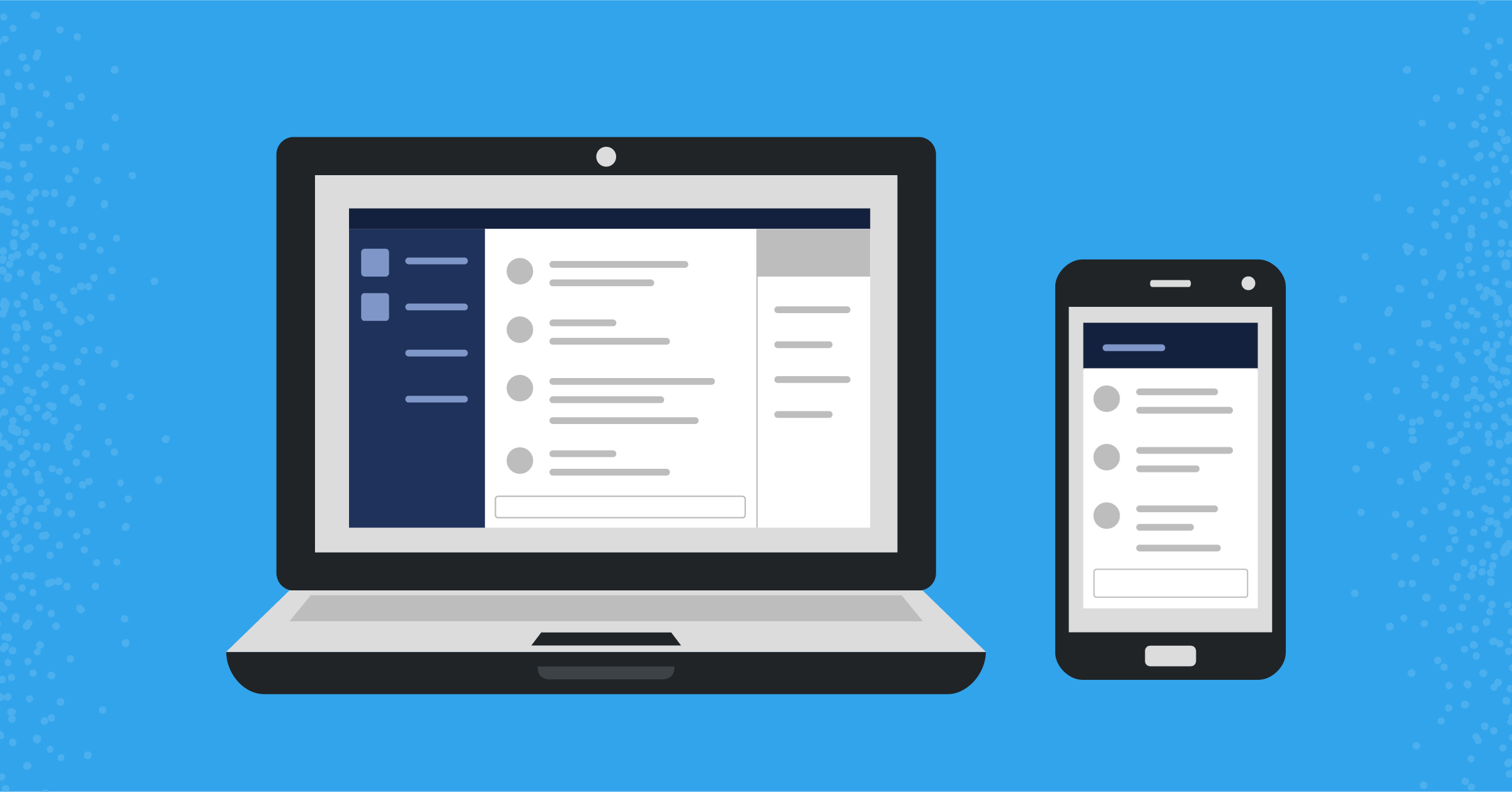 Mattermost 5.6: Interactive message dialogs, new admin tools, Ukrainian language support and more
Pryvit!
Mattermost 5.6 is filled with new features designed to increase team productivity:
Try these new features by downloading Mattermost 5.6 today.
Thanks for all community contributions this month and in particular our 5.6 MVP, Pradeep Murugesan, who added group channels as part of the "more direct messages" suggestions, bringing his total lifetime contributions to Mattermost up to 14. Thank you, Pradeep!
Extend integrations with interactive dialogs
Now you can build even more powerful integrations due to a new feature that enables plugins to trigger interactive dialogs that prompt users to input information. Those inputs are then automatically submitted back to the integration.
Thanks to this functionality, users can open a Jira ticket directly in Mattermost by filling out a simple form, for example.
For more information, check this out.
Increase productivity with new admin commands
Mattermost 5.6 includes more than a dozen new commands that enable admins to manage slash commands, configuration settings, teams and webhooks directly from the command line.
You'll also notice an improvement to the bulk exporter which makes it easier to migrate data from multiple servers to a single one.
Check out the changelog for more.
Mattermost now supports the Ukrainian language
At Mattermost, our goal is to improve productivity for organizations around the world.
We're happy to announce that Mattermost is now available in Ukrainian. Thank you, Lena, for your amazing work!
In other news, Romanian language support, which first appeared in Mattermost 5.2, was promoted out of beta.
With the addition of Ukrainian language support, Mattermost is now available in 16 languages. But we're not stopping there. Our community is currently working on translating Mattermost into several other languages, including Czech, Serbian, Swedish and more.
If you're interested in translating Mattermost into a new language, we'd love your help. Please stop by translate.mattermost.com and join the Mattermost localization channel to get started.
Thanks to all our localization leads who help bring Mattermost to productivity-minded individuals around the world: aeomin (Simplified Chinese), Carlos Panato (Portuguese), Christian Arnold (German), Elias Nahum (Spanish), Ema Panz (Italian), Kaya Zeren (Turkish), Michael Longo (Italian), Timo Mass (Polish), Hyeseong Kim (Korean), Rodrigo Corsi (Portuguese), Ryo Onodera (Japanese), Tim Estermann (German), Tze-Kei Lee (Traditional Chinese), Viorel-Cosmin Miron (Romanian), William Gathoye (French), Lena (Ukrainian) and Yusuke Nemoto (Japanese).
Enjoy a more powerful Mattermost experience
Mattermost 5.6 includes a number of new user-focused features, including:
1. The ability to search for existing group messages in the Direct Messages More list
2. A new progress bar for file uploads
3. A new badge added to the profile popover that indicates a user is an admin at the channel, team or system level
Check out the changelog for more.
Get more done when you're on the go
We added several new features to the Mattermost 1.15 mobile app that will help you get more done when you're out of the office:
Mention and reply mention highlighting
Improved UI for the post action menu and emoji reaction viewer
Network connection improvements with an auto-reconnect feature that activates when a device is unable to reach the server
For more, head over to the mobile changelog.
Find information faster on desktop
It's easier than ever to find the information you're looking for on the Mattermost 4.2 desktop app, which includes a new Ctrl/Cmd+F shortcut that mimics a browser-like search tool.
Some other updates in our desktop app include:
Support for the English (UK), Portuguese (BR), Spanish (ES) and Spanish (MX) languages has been added to the spell checker, so teams can worry less about typos
Autostart has been enabled by default; new installs will have the desktop app launch when the computer is turned on (this feature can be disabled in the desktop app preferences)
A DMG installer has been added for cleaner installs on MacOS
See what else is new in our desktop app here.
A note on deprecated features
To provide an even stronger Mattermost experience, we've also deprecated some features in Mattermost 5.6.
First, support for WebRTC was removed. Mattermost had supported a WebRTC integration (beta) for one-on-one video calling and audio calling.
Why'd we make the change?
We initially included a WebRTC integration as a prototype for community development. Since then, we've shifted our focus to open source integrations and plugins. By removing support for WebRTC, we can ensure other video and audio conferencing integrations are stronger.
Currently, Mattermost users have three options for video conferencing:
A

Zoom plugin

, which is installed by default on Mattermost servers
Support for additional web conferencing solutions, including WebEx, is in the works.
Head over to our forum to learn more.
We also removed mobile view support on IE11 due to low usage. Now, we can invest more of our energy in maintaining a high-quality experience on browsers that are more popular with our users.
Both tablet and full view are still available on IE11. If mobile view is needed, we recommended using the desktop app, Chrome, Firefox or Edge. Otherwise, instead of entering mobile view, there will be a horizontal scrollbar after the window shrinks below a certain width.
Thank you to our contributors
aeomin, amorriscode, amyblais, ArchRoller, asaadmahmood, bbodenmiller, bd12, chclaus, chetanyakan, chikei, chrux, cobenash, cometkim, comharris, cpanato, crspeller, csduarte, danmaas, der-test, DSchalla, enahum, esethna, grundleborg, gupsho, gy741, hanzei, harshilsharma, hmhealey, icelander, it33, jasonblais, jespino, jlevesy, JustinReynolds-MM, jwilander, kaakaa, kayazeren, knrt10, letsila, lieut-data, lindalumitchell, lindy65, lisakycho, meilon, mickmister, mkraft, mlongo4290, mojicaj, murugesan, patniharshit, pichouk, pjgrizel, robert843, rodcorsi, rononline, ryoon, sandlis, saturninoabril, scottleedavis, sudheerDev, svelle, thePanz, ThiefMaster, torlenor, tuxfamily, uhlhosting, vaithak, waseem18, wget, wiersgallak, yuya-oc, zeroimpl, zetaab
Install or upgrade Mattermost
New to Mattermost? Download it and try it for free.
Find help updating to the latest version of Mattermost here.
For more help on configuring Mattermost, please review our administrator's guide.
Enterprise E10 and E20
Mattermost Enterprise E10 and E20 are commercial versions of Mattermost designed for today's leading organizations. For more information on features and pricing, go to mattermost.com/pricing.
Need some help with configuration? Our Enterprise subscriptions include upgrade and installation support from Mattermost, Inc.