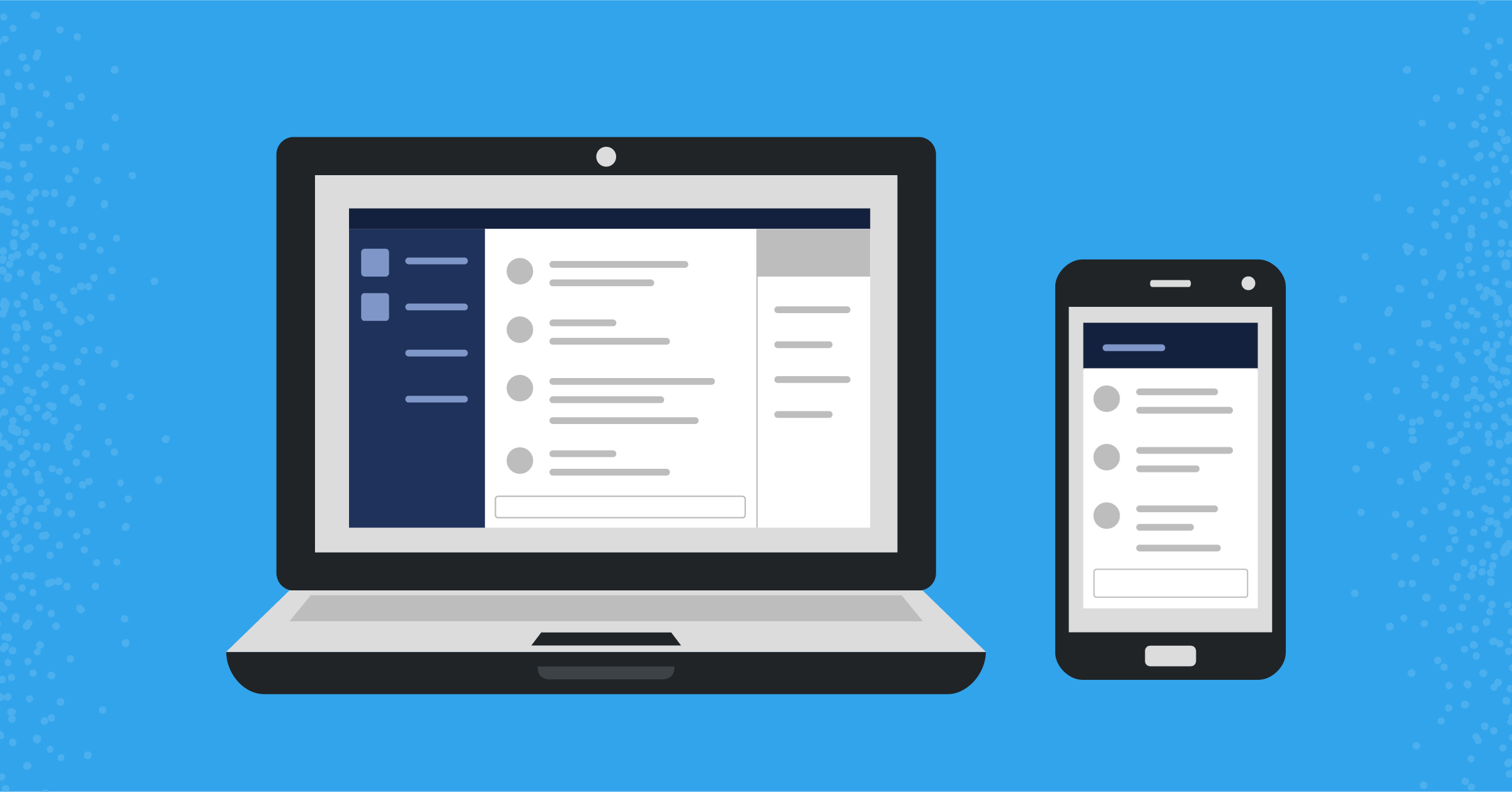 Mattermost v5.38 is now available
This new release includes Granular Data Retention Policies, enhanced user onboarding, rebranding of Incident Collaboration to Playbooks, new playbook templates, and Focalboard updates.
Mattermost v5.38 is generally available today and includes the following new features (see changelog for more details):
Enterprise Edition
All Editions
Incident Collaboration updates:

Rebranding to Playbooks
Redesigned channel right-hand sidebar
Sharing our own playbooks as templates
More triggers and actions

Focalboard updates:

Created-by property added
Improved performance with shared DB connections
Granular Data Retention Policies (E20)
Granular data retention policies allow you to maintain compliance and optimize storage on specific teams and channels. A custom policy set on a specific team or channel will now override the global default data retention policy.
To set team or channel-specific policies, login to the System Console and navigate to Data Retention Policy in the Compliance section. Set Enable Custom Team & Channel Policies to True
For a specific team, navigate to Teams > Team Name "Edit" > Data Retention Policy and set the desired data retention settings channel messages. For a specific channel, navigate to Channels > Channel Name "Edit" > Data Retention Policy and set the desired data retention settings channel messages.
Learn more about data retention policies.
Enhanced user onboarding experience
To help new users get started with Mattermost, new Getting Started steps have been added to the onboarding experience. These steps help users to complete their profile, name their teams, configure desktop notifications, and invite others to join their team.
Additionally, once the onboarding is complete, users are provided with helpful tips to get started with channels, plugins, and more.
Incident Collaboration is now 'Playbooks'
Rebranding to Playbooks
We launched Incident Collaboration nine months ago to help teams move more quickly and make fewer mistakes during their most critical workflows. It turns out that resonated with teams of all kinds—not just incident management.
Our customers have been leveraging capabilities including checklists, triggers and actions, and retrospectives to streamline a variety of workflows that are important to them, such as product release, employee onboarding, and project lifecycle.
We have big plans for Playbooks and we're working to update our terminology and branding to better reflect how it's used. You'll notice a variety of in-product updates in this release and should keep an eye out for more announcements as we make this transition.
Thanks to everyone for feedback along the way as we continue to make a better product together.
Redesigned channel right-hand sidebar
The channel right-hand sidebar enables teams to have their conversation and procedure checklist side-by-side to effectively work toward the desired outcome. We've simplified the experience to help teams run playbooks faster and focus better on the process at hand.
When opening the right-hand sidebar from a channel that is not running a playbook, it will now show the list of playbooks for that team that can be run with one click.
Alternatively, if the current channel is already running a playbook, the right-hand sidebar will instead show the run details. Information such as run name and description can be edited in-line and the checklists can be collapsed and filtered based on their status.
Sharing Mattermost playbooks as templates
Mattermost teams use playbooks extensively to streamline our own workflows. We've summarized our learnings and best practices into templates that hopefully will inspire ideas for your own organization.
More triggers and actions
With the help of our contributor community, two additional triggers and actions have been added to Playbooks!
The first trigger executes when a new member joins a playbook channel. The channel will be automatically categorized and listed under Playbook runs in the left-hand sidebar for that user. This helps bring attention to the channel and keeps the left-hand sidebar organized. We plan to improve this feature by making the category name customizable. If you're interested in contributing, come talk to us!
The second trigger takes advantage of the channel export plugin (E20 and Cloud only). When a run finishes, this triggers the playbook to automatically save a copy of all channel messages into a CSV. This programmatically saves a record of the discussion for future reference or other use such as audits.
Thank you to our contributors
Thanks for all community contributions this month and, in particular, our v5.38 Most Valued Professional (MVP), kamre, who has made various contributions to Focalboard with 13 lifetime contributions. Thank you for your continued contributions, kamre!
abdulsmapara, abdusabri, Adovenmuehle, aeomin, agarciamontoro, agnivade, ahmaddanialmohd, aidapira, ali-farooq0, amyblais, amynicol1985, angeloskyratzakos, ankallio, arvinDarmawan, asaadmahmood, ashishbhate, AugustasV, avasconcelos114, BaaaZen, bbodenmiller, bill2004158, bradjcoughlin, calebroseland, catalintomai, chakatz, chenilim, chikei, coltoneshaw, cpanato, cpoile, crspeller, ctlaltdieliet, cwarnermm, danielhelfand, DanielSz50, dantepippi, darkLord19, Dartui, dbejanishvili, deanwhillier, denniskamp, devinbinnie, ditsemto, djanda97, dpanic, emilyhollinger, enahum, enelson720, ericjaystevens, esadur, esethna, ethervoid, ewwollesen, faase, fakela, flynbit, fmunshi, Francois-D, gabrieljackson, ghasrfakhri, gigawhitlocks, grubbins, gruceqq, hahmadia, hannaparks, hanzei, harshilsharma63, hectorskypl, hhhhugi, hmhealey, hryuk, ialorro, icelander, iomodo, isacikgoz, it33, jakubnovak998, jasonblais, javimox, jaydeland, jespino, jfrerich, johnsonbrothers, josephbaylon, joshuabezaleel, jprusch, jseiser, JtheBAB, Jukie, jupenur, justinegeffen, jwilander, kaakaa, kamre, kayazeren, kayron8, khos2ow, kirkjaa, larkox, levb, lfbrock, lieut-data, lindalumitchell, lindy65, liusy182, Lyimmi, lynn915, M-ZubairAhmed, majdydaood, marianunez, matthew.williams, metanerd, mgdelacroix, michaelschiffmm, mickmister, migbot, mlongo4290, mrckndt, mustafayildirim, N3rdP1um23, natalie-hub, nathanaelhoun, nevyangelova, nickmisasi, nicolailang, nikolaizah, ofpiyush, openmohan, papanireal,phommasy, prapti, qerosi, reflog, rmatev, rodcorsi, ruzaq, rvillablanca, sakaitsu, saturninoabril, sbishel, scottjr632, ShehryarShoukat96, shred86, skaramanlis, sowmiyamuthuraman, sridhar02, srkgupta, stevemudie, streamer45, stylianosrigas, sudheerDev, svelle, Szymongib, TheoVitkovskiy, thePanz, TQuock, TRUNGTar, tsabi, utkuufuk, Vars-07, venhaus, vijaynag-bs, webchick, wget, wiersgallak, wiggin77, Willyfrog, yedamao, Yohannesseifu, YushiOMOTE
Upgrade to Mattermost 5.38
To upgrade your existing server to Mattermost 5.38, go here. Review the Important Upgrade Notes to make sure you are aware of any actions you need to take before or after upgrading from your particular version. If you're new to Mattermost, register for a 30-day trial of Enterprise Edition (E20).