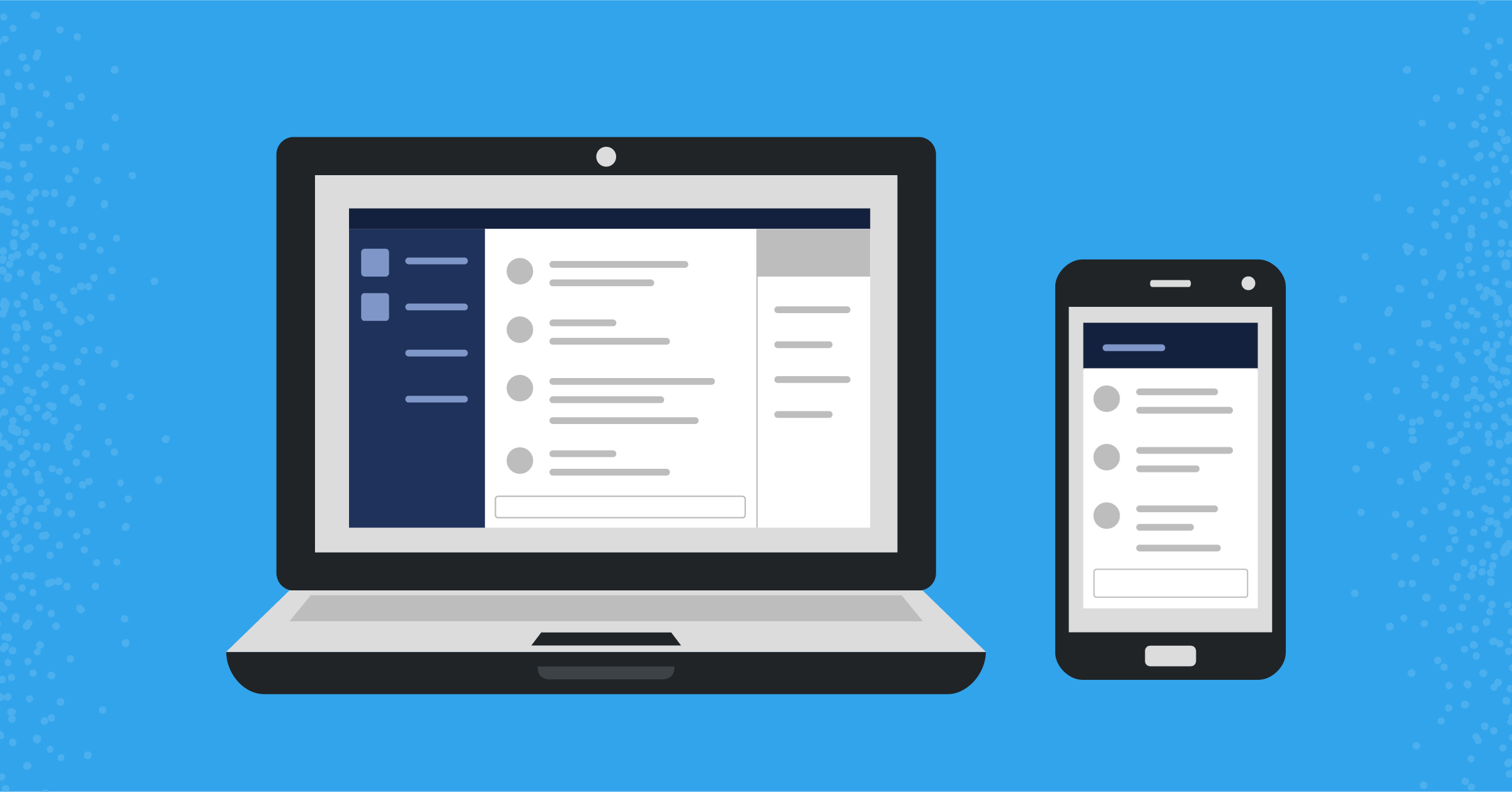 Mattermost release v5.29 is now available: Incident Management, Mattermost Cloud & more
The quality release features the general availability of a pre-installed incident management application, channel moderation settings, and Mattermost Omnibus.
Mattermost release v5.29 is generally available today. In addition to offering bug fixes for increased stability, the new quality release features the general availability of a pre-installed incident management application, channel moderation settings, and Mattermost Omnibus.
The release includes the general availability of the following features:
Enterprise Edition
All Editions
Mattermost is also excited to share the launch of Mattermost Cloud, a new SaaS offering that brings the self-managed Mattermost collaboration platform to the cloud. It's available in two editions:
Mattermost Cloud Professional now generally available
Mattermost Cloud Enterprise offered as beta
Mattermost Incident Management Application (E20 Edition)
Mattermost is a DevOps command center that help DevOps teams orchestrate time-sensitive incident management workflows. Mattermost incident management, a pre-installed application, includes a best-practices incident management playbook, pre-built developer tool integrations (such as Jira and Opsgenie), and incident lifecycle management.
Mattermost is purpose-built as a DevOps command center, a single pane of glass to orchestrate cross-team developer workflows with high efficiency and automation. To help developers collaborate and centralize their activities, Mattermost now offers a pre-installed incident management application with the following features:
Incident Management. DevOps teams can benefit from a pre-built best-practices incident management playbook. Users can declare incidents, be guided to complete tasks organized in stages, track incident progress, and resolve incidents. Mattermost enables DevOps teams to collaborate throughout the incident lifecycle from triage and investigation to resolution and retrospectives.
Developer Tool Plugins. Plugins provide a wide array of specialized integrations with common developer tools to develop, monitor, and maintain software, including Jira, Opsgenie, PagerDuty, GitLab, GitHub, and Jenkins.
Custom Playbook. Developers can create custom playbooks to capture workflows, which comprise tasks that use automated commands to integrate with any developer tool and application. Custom playbooks outline procedures to guide entire teams through any type of workflow.
Reduce resolution time with playbooks
Increase stakeholder transparency with incident lifecycle management
Streamline post-mortem analysis with incident insights
Learn more about the Mattermost incident management application.
Channel moderation settings (E20 Edition)
Channel moderation settings, now generally available, enable system admins to manage channel-specific permissions to define what members can do within a channel.
Channel moderation settings enable you to:
Create read-only channels to share important announcements.
Disable channel mentions (e.g., @channel, @here, and @all) on very large channels to prevent users from alerting and notifying a large number of users at once.
Lock down channel membership by allowing only the channel admin to add or remove users.
You can enable these settings in System Console > Channel Configuration > Channel Moderation.
Read the docs for more information.
Mattermost Omnibus (all editions)
Mattermost Omnibus provides you with an ultra-fast self-managed deployment of Mattermost and all of its dependencies on a single server. It is now generally available.
Mattermost Omnibus orchestrates everything from installing and configuring the database to SSL certificate renewals. There are also commands for backing up and restoring the Mattermost server, including content, plugins, users, and configuration settings.
Read more about Mattermost Omnibus here and try it by following our official guide.
Other Announcements for Mattermost release v5.29
Mattermost Cloud
We're excited to announce the launch of Mattermost Cloud, a new SaaS platform designed to optimize collaboration for DevOps teams and privacy-conscious enterprises.
Mattermost Cloud is available in two editions:
Mattermost Cloud Professional includes the full set of collaboration and DevOps features and is generally available.
Mattermost Cloud Enterprise offers all features of Mattermost Cloud Professional and a high-trust deployment, including dedicated single-tenant cloud infrastructure, enterprise-grade secure network topology, and strict data residency options. It's available in beta.
Learn more about Mattermost Cloud.
Thank you to our contributors
Thanks for all community contributions this month and, in particular, our v5.29 Most Valued Professional (MVP), Tom De Moor, who actively helps the localization community and has recently completed Dutch translations. Thank you for your continued contributions, Tom De Moor!
7quantumphysics, 93lykevin, abdusabri, Adovenmuehle, aedott, aeomin, agarciamontoro, agnivade, akshaychhajed, akwanmaroso, alexpjohnson, ali-farooq0, altmas5, amsjavan, amwolff, amyblais, anchepiece, angeloskyratzakos, Ant0wan, arc9693, ArcaneDiver, ArturBa, ashishbhate, AshishMhrzn10, asimsedhain, aspleenic, ataboo, attiss, AugustasV, AugustinJose1221, avasconcelos114, avinashdhinwa, Ayanrocks, bhargav50, ByeongsuPark, calebroseland, camgraff, carantunes, catalintomai, CEOehis, chetanyakan, chikei, chrisfromredfin, cinlloc, cjmartian, clarmso, coltoneshaw, cpanato, cpoile, crspeller, ctlaltdieliet, daniloff200, deanwhillier, der-test, devinbinnie, devius, didithilmy, DigasNikas, diode, dudupopkhadze, edtrist, emilyacook, emilyhollinger, enahum, enelson720, EnzoBtv, erezo9, ericjaystevens, esethna, ethervoid, evilghostgirl, fakela, filipghorbani, fireynis, flynbit, fmunshi, gabrieljackson, Ganzabahl, GodlikePenguin, goldsziggy, gruceqq, grundleborg, gupsho, haardikdharma10, hahmadia, hanzei, hardikmodi1, hectorgabucio, hectorskypl, hiendinhngoc, hirenchauhan2, hmhealey, icy-meteor, imakish, isacikgoz, it33, jasimmons, jasonblais, jaydeland, jaypitroda12, jecepeda, jekill, jespino, jfrerich, jgilliam17, jmakhack, johnsonbrothers, Jonany, josephbaylon, joshuabezaleel, jufab, justinegeffen, kaakaa, kashifsoofi, kayazeren, khos2ow, khushijindal, KrishnaSindhur, KuSh, larkox, Leryan, lestgabo, levb, lieut-data, lindalumitchell, lindy65, lipmem, lucianomagrao, lushan01, lynn915, M-Buntoro, Manimaran11, marcelo-cardozo, marianunez, mathiasvr, maticbasle, mattermod, mbouzada, mdabydeen, meilon, metanerd, mgdelacroix, michelengelen, mickmister, migbot, MikeworX, mishkaowner, mkraft, mlongo4290, MohanSha, moussetc, n-thumann, natalie-hub, nathanaelhoun, nbolender, NCC-1031, nevyangelova, NexWeb, ng29, nickmisasi, nikolaizah, nizarmah, ogi-m, Oppodelldog, outofgamut, ozdemirburak, palcodes, paulussujono, Phizzard, pikami, Poussinette, pranavtharoor, prapti, prazolpp, promulo, radoslavius, Raj-Datta-Manohar, RanadeepPolavarapu, rbradleyhaas, reflog, Revanth47, rishabh710, rodcorsi, rvillablanca, sakaitsu, saturninoabril, sbishel, seongwon-kang, SezalAgrawal, ShajithaMohammed, shazm, shieldsjared, shihanng, Shivam7-1, shred86, shtelzerartem, sikloidz, simross, singh-sarabjeet, SinithH, sirMackk, sowmiyamuthuraman, spielers, spiritbro1, sridhar02, srkgupta, streamer45, stylianosrigas, sudheerDev, sudiptog81, Sumindar, svelle, Szymongib, Tak-Iwamoto, talentedunicorn, tasdomas, tellustheguru, teresa-novoa, thefactremains, TheoVitkovskiy, thePanz, TQuock, tsabi, tw-ayush, uhlhosting, utkuufuk, vaibhav111tandon, vanya829, varunks99, vipul08, vladimirdotk, VolatianaYuliana, wget, wiersgallak, wijayaerick, Willyfrog, yash2189
Upgrade to Mattermost release v5.29
To upgrade your existing server to Mattermost release v5.29, go here.
If you're new to Mattermost, register for a 30-day trial of Enterprise Edition (E20).