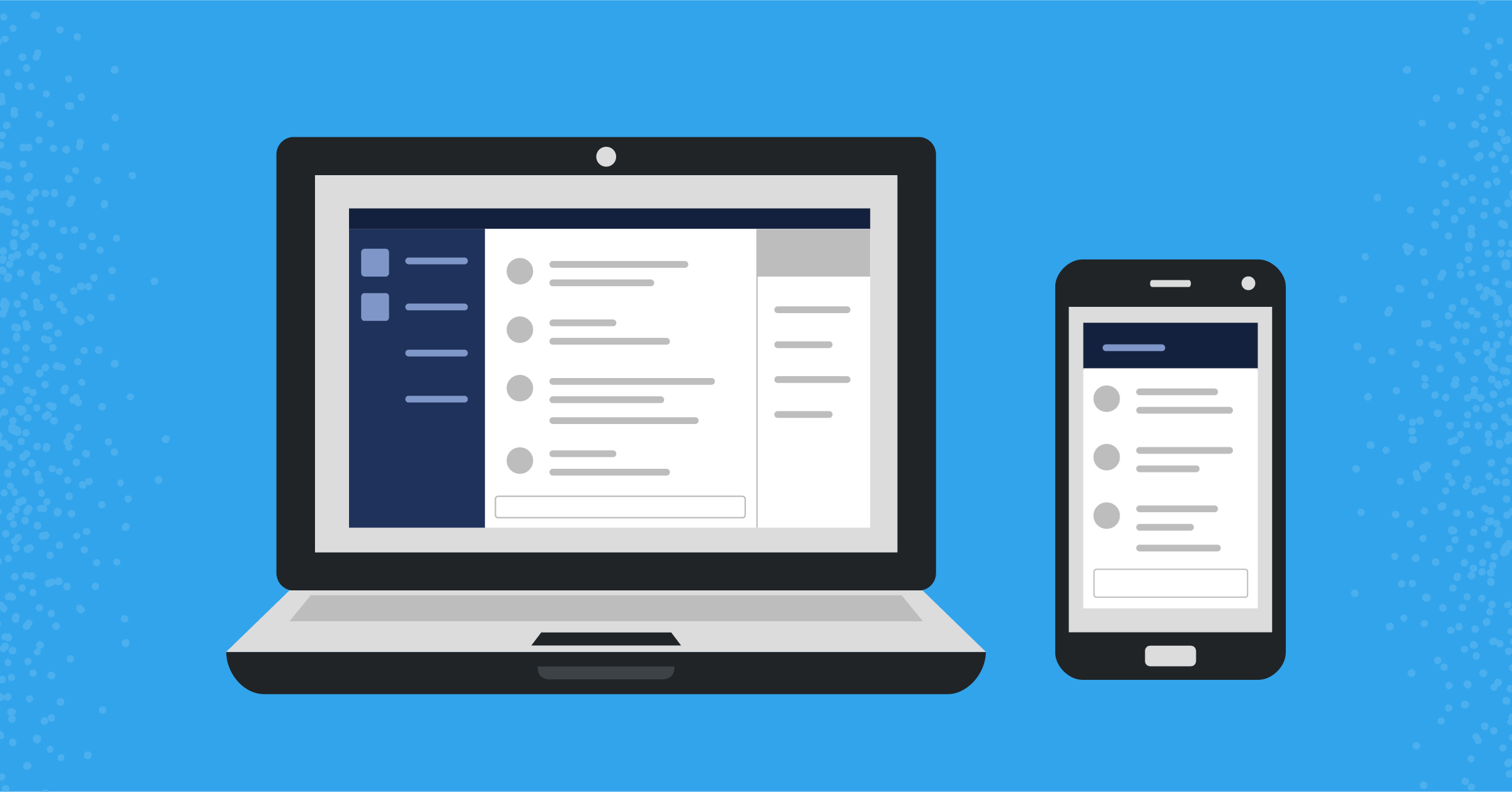 Mattermost v5.37 is now available
This new release includes the beta release of Collapsed Reply Threads, the addition of Incident Collaboration features to all editions, enhanced emojis with skin tone selection, Focalboard updates, and English-Australian language support.
Mattermost v5.37 is generally available today and is an Extended Support Release with a nine-month support life cycle. This release includes the following new features (see changelog for more details):
All Editions
Collapsed Reply Threads (Beta)
We know you are eagerly awaiting this feature. Collapsed Reply Threads is the most popular feature request on our idea forum and we're excited to provide early access to the beta!

Collapsed Reply Threads offer an enhanced experience for communicating in threads by improving your ability to process channel content, find, follow, and resume conversations more easily, and keep discussion threads focused.
Given this is a beta release of the feature, we encourage you to review our documentation and known issues. We'll continue to release updates and bug fixes in the coming Mattermost Cloud and Self-Managed releases as we approach the general availability of this feature.
Admins can now enable Collapsed Reply Threads in the System Console. You can also join our community daily build server to test Collapsed Reply Threads in action by enabling it in Account Settings > Display.
Learn more about Collapsed Reply Threads in our blog post, including a full demo video, a summary of the user experience changes, and steps to enable the feature. We look forward to your feedback!
Incident Collaboration upgrades
We are excited to release multiple new features for Incident Collaboration:
Features added to all editions
The customer feedback has been clear: Teams of all sizes and complexity would like to streamline the prescribed workflows for critical processes in order to reduce errors and resolution time. To address this, we are making select Incident Collaboration features available to every Mattermost customer. This also provides additional use case coverage in line with our goal to maximize the value of each edition and align with customer deployment objectives. As part of this update, Incident Collaboration will require a minimum server version of v5.37. To learn more about what is available in each edition, visit our pricing page.
Playbook keyword monitoring
Playbooks can now be configured to watch for specific keywords in user messages within public channels and then prompt the sender to run the appropriate playbook. This raises awareness of Playbook utility across the organization and encourages the use of documented best practices. Keyword monitoring can be customized to any unique terminology or lingo specific to your organization, for example #redalert or SEV-2, so that team members can follow the appropriate protocol without wasting too much time on ad-hoc procedures.
Retrospective reports (E10)
Retrospectives help teams extract learnings to improve the playbook for future use as well as close the loop with all stakeholders. Teams can now fill in a retrospective report while looking at the timeline of events side-by-side to easily retrace what happened. As part of the playbook configuration, the report template can be customized to match their processes and set automated reminders to perform a retrospective. Also, when the retrospective is complete and published, it will be automatically broadcasted as a message in the channel.
Playbook dashboard (E20)
The Playbook dashboard provides an aggregate view of all current and historical playbook runs. This complements individual playbook retrospectives and helps teams understand higher-level trends, such as how frequently a particular situation arises, how many people are involved, and the amount of time consumed. These are actionable insights for process improvement and resource allocation. Future enhancements will include custom performance metrics that can be configured per playbook, such as mean-time-to-resolve (MTTR), so teams can better track and improve their operational effectiveness.
Enhanced emoji with skin tone selection
Emojis are a popular way to communicate emotion in your messages and reactions. Mattermost now offers a more expansive set of emojis based on the Emoji 13.0 standard, with various skin tones accessible in the emoji picker. Learn more about emojis in our documentation and in this post.
Focalboard: Grouped table view, new properties, and more (Beta)
Focalboard tables can now be grouped by a property, for example allowing you to quickly see tasks per epic or owner.
There are also several new property types:
Multi-select: Great for tags
Person: Allowing you to select from members of the associated channel
Checkbox: For example to see if a test-pass is completed
Other enhancements this month include the ability to export individual boards (from the board menu), as well as improved read-only fields display and logging.
English-Australian language support
Mattermost is now available in English-Australian. Huge thank you to our community, particularly Matthew Williams!
Mattermost is now available in 20 languages, and our community is currently working on several other translations including Vietnamese, Arabic, Czech, and more.
If you're interested in translating Mattermost into a new language, we'd love your help. Please stop by translate.mattermost.com and join the Mattermost localization channel to get started!
Improved Enterprise trial experience
After a Self-Managed E20 trial ends, administrators can now contact sales for a trial extension or make a purchase in a single click. Previously, an administrator was left with limited guidance on how to proceed once their E20 trial ended, and no contact information to learn more of their options following a trial.
If an administrator prefers to continue to use the free open source version, they can do so without loss of access to data and no vendor lock-in, just as before.
To get started with a free 30-day E20 trial today, go to System Console > Edition and License, or visit our trial page to get started.
Improved docs.mattermost.com
A new release of the Mattermost Product Documentation available at docs.mattermost.com features improved site architecture and a better user feedback experience.
The mattermost/docs source repository on GitHub now also matches the content organization on the documentation site. As a result:
Page URLs are more descriptive and searchable online.
Source files are easier for contributors to locate and maintain.
Documentation visitors are automatically redirected to updated pages as needed.
Please join us in our community workspace ~DWG: Documentation Working Group channel where we're actively discussing documentation and tooling development. We encourage feedback and questions in the channel.
Thank you to our contributors
Thanks for all community contributions this month and, in particular, our v5.37 Most Valued Professional (MVP), Sera Geyran, who has contributed a pull request to add functionality to use GitHub GraphQL API and to replace REST API with GraphQL API where pull request details are retrieved. Thank you for your continued contributions, Sera Geyran!
aaronrothschild, Aashimalik, Adovenmuehle, aedott, aeomin, agarciamontoro, AGMETEOR, agnivade, ahmaddanialmohd, ahmadkarlam, amyblais, amynicol1985, angeloskyratzakos, anurag6713, arvinDarmawan, asaadmahmood, ashishbhate, AshishDhama, aspleenic, balan2010, BenCookie95, berkeka, calebroseland, catalintomai, cedricziel, chenilim, chetanyakan, chikei, cognvn, coltoneshaw, cpanato, cpoile, crspeller, ctlaltdieliet, cwarnermm, danielsischy, darkLord19, dbpolito, devinbinnie, elsiehupp, elyscape, emilyacook, enahum, enelson720, esethna, EugenMayer, ewwollesen, flynbit, furqanmlk, fritsstegmann, gabrieljackson, gigawhitlocks, gruceqq, haardikdharma10, hahmadia, hanzei, harshilsharma63, hason, hectorskypl, hmhealey, ialorro, icelander, iomodo, isacikgoz, it33, itao, jamiehurewitz, jasonblais, jayaddison-collabora, jespino, jfrerich, JoelRummel, Johennes, johnsonbrothers, josephbaylon, jplda23, jprusch, jufab, justinegeffen, jwilander, kaakaa, kamre, kayazeren, koox00, larkox, levb, lieut-data, lindalumitchell, lynn915, M-ZubairAhmed, madhavhugar, maisnamrajusingh, majidsajadi, manojmalik20, matheusmosca, matt-w99, matthewbirtch, maxerenberg, metanerd, mgdelacroix, michelengelen, mickmister, migbot, mkraft, mlongo4290, moussetc, MrLemur, msal4, MusiCode1, naderm11, neallred, nevyangelova, ogi-m, pablovelezvidal, parsaakbari1209, prakharporwal, prathers, rbradleyhaas, rodcorsi, rohit1101, sadohert, sakaitsu, saturninoabril, Sayanta66, sbishel, senylove1403, srkgupta, stafot, streamer45, stylianosrigas, Szymongib, teresa-novoa, thePanz, tsabi, txeli, wget, wiersgallak, wiggin77, Willyfrog, yulyanaR
Upgrade to Mattermost Release 5.37
To upgrade your existing server to the new release, go here. Review the Important Upgrade Notes to make sure you are aware of any actions you need to take before or after upgrading from your particular version.
If you're new to Mattermost, register for a 30-day trial of Enterprise Edition (E20).