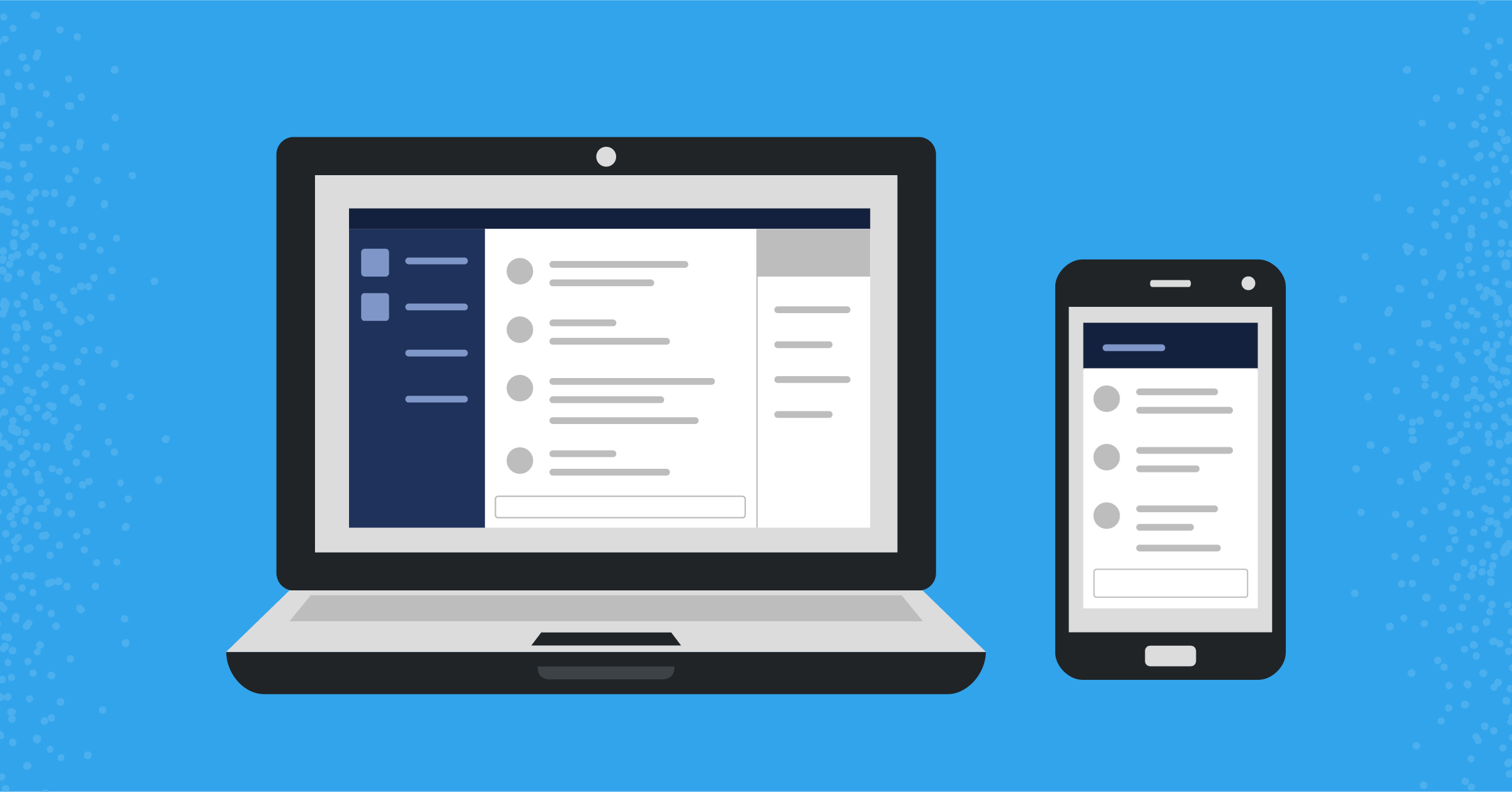 Is Slack the Right Choice for Your DevOps Team? Conquering the Biggest Challenges of Enterprise Collaboration
After closing a $20 million Series A round, Mattermost is skyrocketing in popularity as a secure, open source Slack alternative for enterprise DevOps and IT. High-trust teams are adopting it for messaging to overcome some of the biggest collaboration challenges today.
In the past, most collaboration was done over email. But today, high-performance teams need a flexible, customized, and secure messaging workspace to share important information and communicate intuitively with their colleagues.
As the collaboration market booms, businesses have many choices at their fingertips. But deciding what will work best for your company can be a daunting task.
If you're like most organizations, one of your first questions will be asking whether Slack is the best option for increasing team productivity. But that's certainly not the only question you should be asking.
What are some of the most critical factors organizations must consider when choosing an enterprise collaboration solution? Here's where you can start:
#1 – Everyone's asking for Slack.
Leaders at large organizations dream of a proactive, talented workforce that wants to move fast.
But the best employees—especially those in DevOps who are essentially the backbone of company operations—can't do their best work with outdated tools.
Startups were quick to adopt Slack and other workplace messaging tools, setting the standard for fast and easy collaboration. For an enterprise to do the same, it must find an alternative that feels like Slack but won't put valuable company data at risk in the public cloud.
#2 – Security threats are at an all-time high.
Security breaches are highly publicized and damaging, like when over 5 million passport numbers were stolen from Marriott's systems in 2018 and when more than 140 million social security numbers were stolen from Equifax the previous year.
Even the presence of a vulnerability can bottleneck work for weeks as the company scrambles to keep things under control, as Microsoft learned when it left 400 million accounts susceptible to hacking until a developer at a cybersecurity firm uncovered the bug in question.
The more valuable an enterprise's assets and data are, the more likely it will be targeted in a malicious attack in the near future. Technical leaders at companies that are serious about security need a way to shield their collaboration tools behind their own firewall or VPN, relying on their own teams to lock down their data rather than a third-party vendor.
#3 – "Enterprise" solutions are too general for DevOps.
Microsoft offered its response to the booming workplace messaging category in the form of MS Teams, a solution that many companies are using instead of Slack to combat the problem of security.
However, bundled solutions weren't built for the diverse and mission-critical tasks that DevOps deals with. Too often these teams are forced to work with whatever general-purpose messenger came with their enterprise office toolset and feel duped.
Leadership must listen to and advocate for DevOps, investing in tools that are customizable enough to help them move as nimbly as startups do.
#4 – Regulatory environments are constantly evolving.
Industries like healthcare, government and finance have tougher than average regulatory environments.
In order to have technology that meets the standards of regulations like HIPAA and ensures compliance with laws like Europe's GDPR, enterprises must have a fully auditable codebase and complete ownership over their data.
#5 – Privacy is far from guaranteed.
With vendor software, it's hard to know who is accessing your data.
Employees may not adhere to privacy guidelines. Features driven by machine learning expose your data to train models. In 2017, Slack was subpoenaed four times in six months to share data with the legal system.
In a multi-tenant environment, you may not even know if your data was examined or shared.
#6 – Every company is different.
Enterprises suffer when they try to use one-size-fits-all tools for complex, specialized use cases.
Building a flexible messaging workspace calls for even more versatility, as DevOps must tailor workflows to each team's needs and put integrations in place that work with the tools they already use.
The only way to build out highly customized collaboration tools without spending hundreds of thousands of dollars developing proprietary software is on an open source platform, where developers can start with an existing framework and quickly create the perfect messaging tools for their needs.
Mattermost is the #1 choice for conquering these challenges. It is the messaging platform that gives complete access to the source code, allows enterprises total ownership of their data and security and is designed for DevOps workflows.
Get started with a demo today to experience Mattermost for yourself.
(Editor's note: This post was written by Leah Liebler, a leader within marketing at Mattermost, Inc. If you have any feedback or questions about Is Slack the Right Choice for Your DevOps Team? Conquering the Biggest Challenges of Enterprise Collaboration, please let us know.)