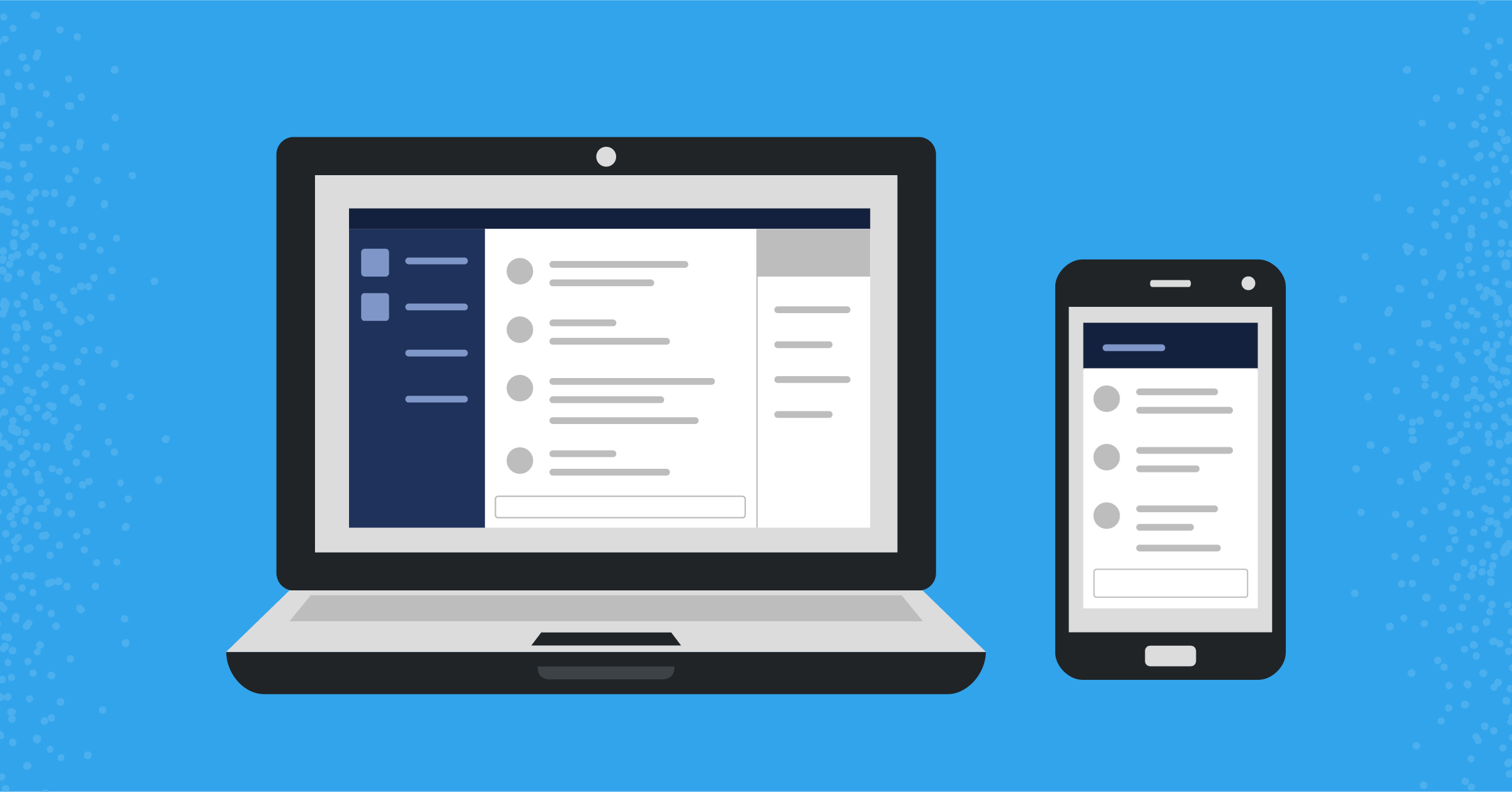 Mattermost 5.13: Community plugins, DevOps integrations, Series B announcement, and more
Mattermost 5.13 ships with several platform and mobile improvements designed to help your team work better together. Try these new features by downloading Mattermost 5.13 today. Since it includes security updates, upgrading is recommended.
Here's what else is new this month:
DevOps integrations – accelerate workflows with our new DevOps Integration Set, which features a powerful suite of integrations that enable developers to work more productively inside Mattermost using their favorite tools
Community plugins – get more out of Mattermost with several new community integrations, including plugins for GitLab and Jenkins
Series B funding – learn more about our $50 million Series B round led by Y Combinator Continuity
End of IE11 support – install our desktop apps or migrate to a new browser if you run Mattermost on Internet Explorer, as support for IE11 will be dropped with Mattermost 5.16, which ships in October
Thanks for all community contributions this month and in particular our 5.13 MVP, Adrian Mönnich (ThiefMaster), who contributed several bug fixes to this release. This brings his total lifetime contributions to Mattermost up to 13. Thanks so much, Adrian!
Accelerate workflows with Mattermost's DevOps Integration Set
Today, we're announcing our DevOps Integration Set, a powerful suite of integrations designed to help teams build efficient workflows and increase the value of existing tools.
Here are the integrations included in the set:
Atlassian: Jira, Bitbucket, Statuspage, Confluence, Opsgenie, and Trello.
CI/CD: GitHub, GitLab, Jenkins, and Bitbucket.
Incident response and monitoring: AWS CloudWatch SNS, Nagios, PagerDuty, Splunk, and Prometheus AlertManager.
To learn more about our new DevOps Integration Set and the integrations themselves, check this out.
While you're at it, head over to our Integrations Directory to discover additional ways to enjoy a more productive Mattermost experience.
Extend Mattermost with new plugins from the community
Enjoy an even more productive Mattermost experience thanks to three powerful plugins built with help from our community.
1. GitLab
Accelerate GitLab workflows with a new community integration, currently in beta, that brings GitLab notifications and slash commands to Mattermost. Subscribe to notifications, stay up-to-date with reviews, and see the status of your pull requests at a glance right in Mattermost.
Huge thanks to Romain Maneschi and Justin Smestad for their help!
2. Jenkins
Interact with jobs and builds with slash commands thanks to a new Jenkins plugin for Mattermost.
Thanks to Wasim Thabraze for your help on this one!
3. Sed-style replacement command
Find and replace a string in the user's previous post with the s/ command with this new plugin.
Many thanks to Evan do Carmo for your contribution to the Mattermost project!
Mattermost announces Series B, led by Y Combinator Continuity
In February 2019, Mattermost announced a $20 million Series A round led by Redpoint Ventures, with participation from S28 Capital and Y Combinator.
Four short months later, we're thrilled to announce we just closed a $50 million Series B round led by Y Combinator Continuity, with participation from S28 Capital, Redpoint, and new investor Battery Ventures.
Mattermost is now Y Combinator's largest Series B investment ever, as well as its largest open source investment to date.
We couldn't be more excited, and we plan to use these funds to accelerate community expansion and product development in a new and fast-growing segment.
For more information, read this blog post and watch this video from Mattermost CEO Ian Tien.
End of support for Internet Explorer 11 coming in October
Mattermost is dropping support for IE11 effective with the release of Mattermost 5.16, which ships on October 16, 2019. Security updates for Mattermost 5.15, which will be the last regular release to offer IE11 support, will continue to be made until December 15, 2019.
Here's the reason for the change: IE11 hasn't kept pace with evolving web standards as other browsers have. To continue improving our Mattermost web app to help our users become more productive, we need to utilize technologies that aren't supported by IE and never will be.
If your organization or any users in it runs Mattermost on IE11, you need to move to a supported browser (e.g., Chrome, Firefox, Safari, and Edge) or install Mattermost Desktop Apps to prepare for these changes.
If your users run Mattermost on IE11, you need to move to a supported browser (Chrome, Firefox, Safari, or Edge) or install Mattermost Desktop Apps to prepare for this change. Alternatively, your organization can also use the latest Extended Support Release with IE11 support, Mattermost v5.9, which continues to receive security updates and major bug fixes for the length of its lifecycle.
For more information, read this post on our forum.
Upcoming Webinar: Migrating from Hipchat to Mattermost
Are you thinking about migrating from Hipchat to Mattermost?
On Thursday, July 25 at 2 pm ET, Corey Hulen, CTO and co-founder at Mattermost, and Dan Frost, director of partnerships at Cprime, will be hosting a webinar that will explore:
Why Mattermost is the best real-time communications tool for privacy-conscious organizations
How you can migrate Hipchat data and integrations to Mattermost in a few simple steps
How easily Mattermost integrates with other platforms, including the Atlassian suite
How you can enhance and customize integrations between Mattermost and Jira
Register for the webinar here.
In case you missed it. . .
Here's some content you might want to check out:
Thank you to our contributors
aaronrothschild, aeomin, adzimzf, alxsah, amyblais, asaadmahmood, Banyango, bbodenmiller, bezumkin, bolariin, bradjcoughlin, carmo-evan, chikei, cjohannsen81, cometkim, comharris, cpanato, cpoile, crspeller, csduarte, cseeger-epages, Dak425, danmaas, deanwhillier, dependabot[bot], der-test, DHaussermann, DSchalla, elyscape, enahum, esethna, ewwollesen, gabrieljackson, georgewitteman, GianOrtiz, giorgosdi, glebtv, goku321, gruceqq, grundleborg, gupsho, hanzei, harshilsharma63, hectorskypl, hmhealey, Inconnu08, iomodo, it33, ivenk, jasonblais, jesperhansen17, jespino, jfrerich, jkl5616, joewaitye, johnthompson365, Jonany, jsmestad, JtheBAB, jwilander, kaakaa, Kaya_Zeren, kevinetienne, kim95175, kincl, kosgrz, krjn, lassimus, Lena, letsila, levb,lieut-data, lindalumitchell, lindy65, lisakycho, LocalHeroPro, lurcio, manland, marianunez, maruTA-bis5, meilon, mgdelacroix, mickmister, migbot, mjthomp95, mkraft, mlongo4290, moksahero, mounicapaladugu, mstoli, mzaks, nafisfaysal, nils-schween, patterns, piperRyan, pradeepmurugesan, RajatVaryani, reflog, renatopeterman, rodcorsi, rvillablanca, saturninoabril, scottleedavis, SezalAgrawal, Sheshagiri, srkgupta, steevsachs, streamer45, stylianosrigas, sudheerDev, svelle, tapaswenipathak, tarikeshaq, tekminewe, Theaxiom, thekiiingbob, thePanz, ThiefMaster, tomasmik, ulhosting, utaani, waseem18, wget, wiersgallak, willdot, Willyfrog, Wipeout55, yuya-oc, zkry
Install or upgrade Mattermost
New to Mattermost? Download it and try it for free or request a demo to learn more.
Find help updating to the latest version of Mattermost here.
For more help on configuring Mattermost, please review our administrator's guide.
Enterprise E10 and E20
Mattermost Enterprise E10 and E20 are commercial versions of Mattermost designed for today's leading organizations. For more information on features and pricing, visit mattermost.com/pricing.
Need some help with configuration? Our Enterprise subscriptions include upgrade and installation support from Mattermost, Inc.